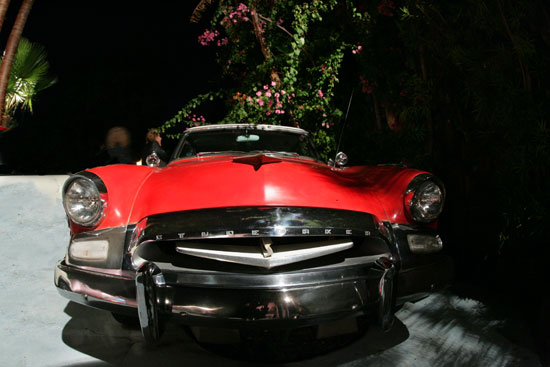 That's my 1955 Studebaker Commander. There's nothing crazy about it; it's just beautiful and an expression of part of who I am. I love people who still drive around in classic cars. But who I love even more are folks who play with their cars, decorating them full tilt as they see fit. It may not mean much to the rest of us that these people are expressing themselves to the world but as long as they're not slamming into other cars or hurling obscenities out of the window, it makes the landscape more exciting and for that I'm ever thankful. Because of its forgiving climate, Southern California is Mecca for these cars. Here's just a sample of what has crossed my eyeballs in the last week alone.
THE ROCK CAR, resting quietly in Burbank: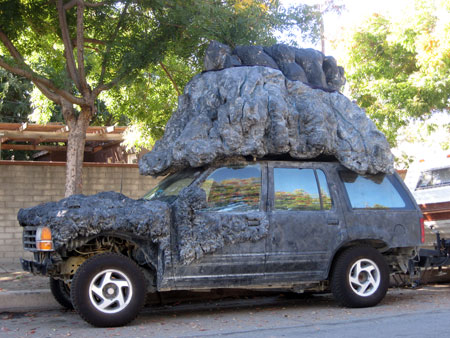 Definitely a homemade job. The top lump is pretty neat: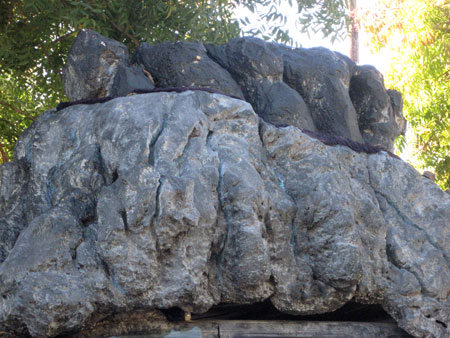 The bottom's a little more chaotic: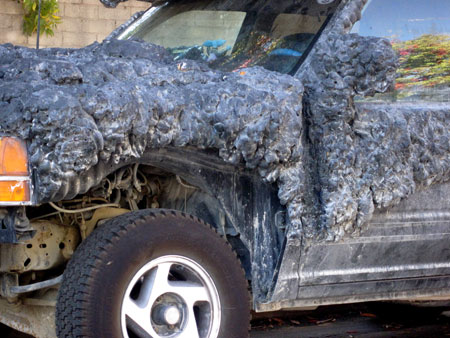 My guess is that the whole car will eventually be covered to add a little weight as it schleps this around all day: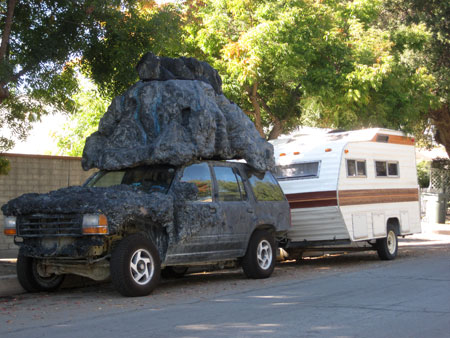 Here's THE ZEBRA MONKEY CAR, spotted whipping down the streets of Riverside: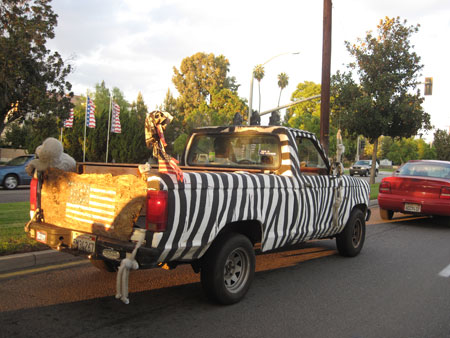 Zebra seems to be a common car motif, though it's usually confined to the fake fur lining the dash or covering the seats. Less common are stuffed monkeys hanging on your car: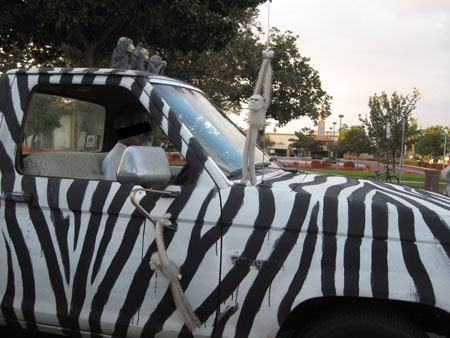 A nice attractive rear end provides the animals a nice home: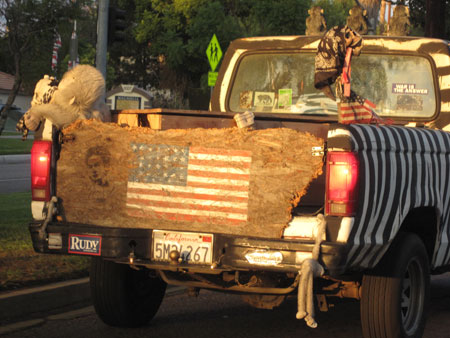 THE TIGER CAR, spotted racing down the 101: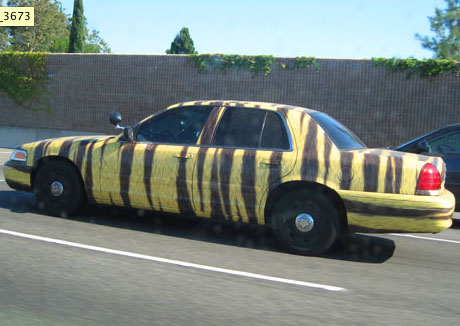 THE FLAME FORD, parked in Burbank: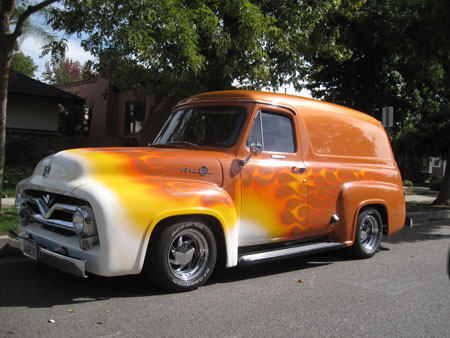 THE OBAMA BLING ESCALADE, with a totally jeweled ensignia and license plate cover. I had to hang a right just as I spotted it so I never saw if the sides or front were embellished as well.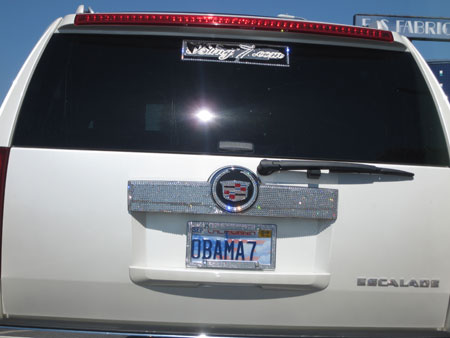 THE CHEVY TRUCK WHOSE PARKING BRAKE DOESN'T WORK: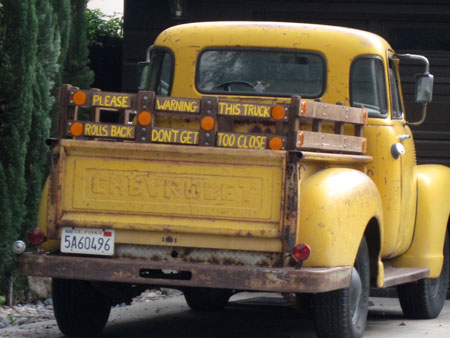 THE 'VORK FROM HOME' TRUCK: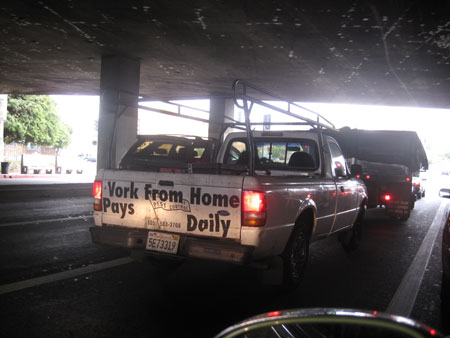 I'm not sure what kind of pest control work someone can do from home and I'm not sure I would let anyone who allowed 'work' to turn into 'vork' and hasn't washed their truck in a year teach me anything.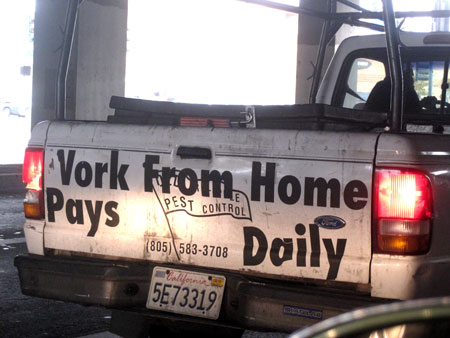 I definitely spotted a few others but my camera wasn't close enough to snap them as they whipped by. I did, however, have my camera when I tried some eyelashes out on my own little souped-up Beetle: