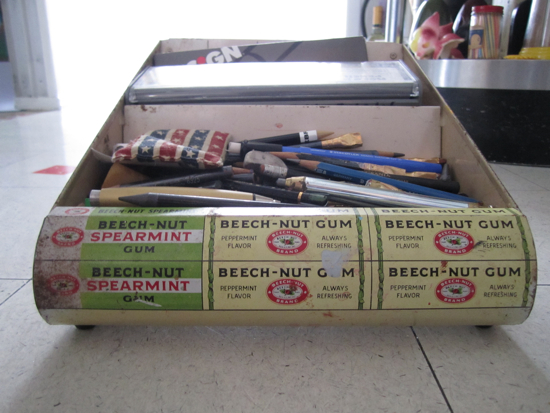 No kitsch goes unturned or in this case, undiscovered. This is another item I found while digging around Allee's studio. Vintage gum dislplay which I am guessing is dated somewhere in the 50's? This is perfect for holding pens, pencils, exacto knives, and red, white & blue bean bag things.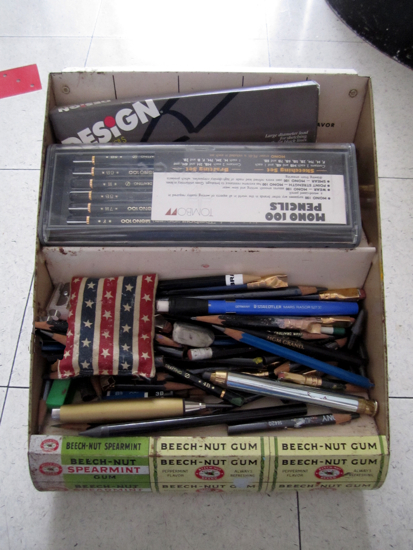 You would be surprised at the goodies I uncover while snooping around the office.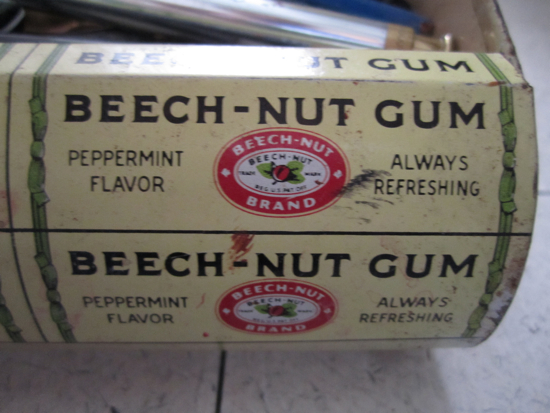 Loving the green ribbon alongside the side of this beech-nut flavor.