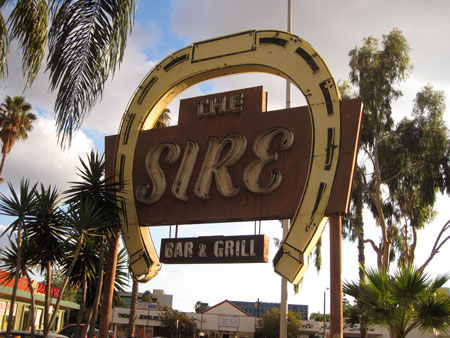 Last weekend I drove to Riverside to see a performance of The Color Purple, the musical I co-wrote. I tend to pick and choose the performances of the show I see based on how good the thrifts shops and vintage architecture is in the cities it's playing in.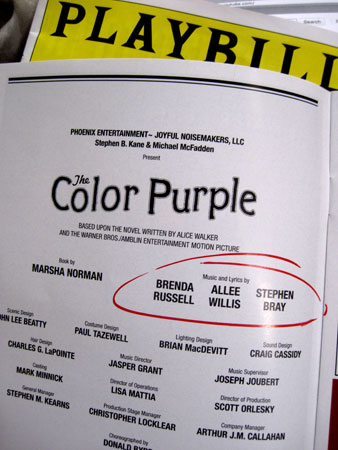 Riverside is only a little over an hour east of LA and has at least two blocks of nothing but thrift shops so that being a target city was pretty obvious. Besides, it gave me a chance to go to one of my favorite barbecue joints on the planet: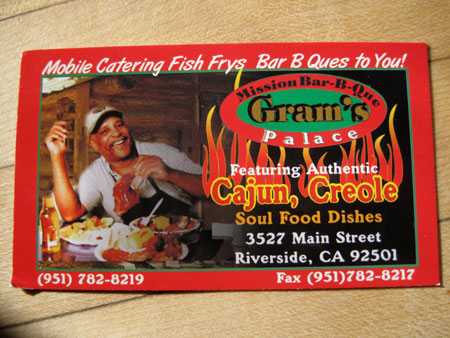 It's always a good sign when your favorite joint is pushing your show as hard as the deep-fried turkeys and hams.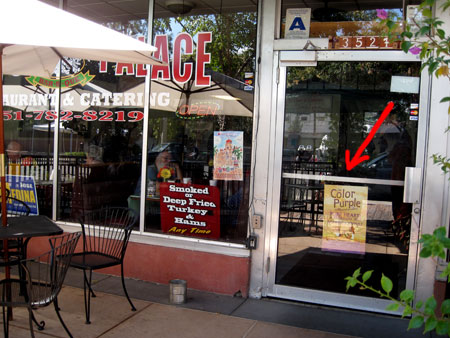 I discovered Gram's Mission Bar-B-Que Palace, at the time in its original location two blocks west of where it is now, the first time I ever went to Riverside in the late 1980's. Paul Rubens, a.k.a. Pee-wee Herman, and I took my van for a weekend thrift shop extravaganza. We stayed overnight at the famous Mission Inn, an architecturally historic hotel where Ronald and Nancy Reagan spent their honeymoon, and then, starting in Riverside, we hit every significant thrift shop between there and LA. My bed at The Mission Inn was directly under an astronomically huge stained-glass window of Jesus Christ. I woke up about 8 am. with Jesus's light raining down on my body, which now itself looked like a stained glass Jesus. This felt somewhat blasphemous as a Jew so I ran to a open window across the room to get some air and there, rising like a miracle before me directly across the street, was a big ass barbecue smoker with plumes of rib greased smoke billowing out of it. I can't even tell you how fast we bolted down there.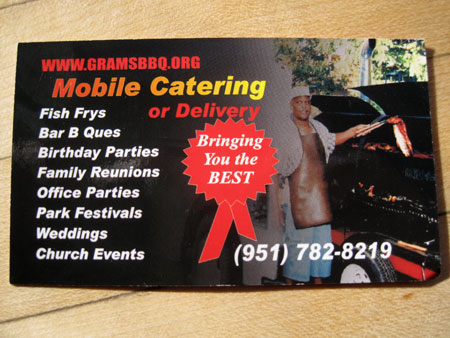 The only thing better than the ribs, fried chicken, catfish, meatloaf, yams, greens, mac 'n cheese and cobbler we inhaled was the bridge table next to us that was covered with an extra long shag fake fur chessboard and foot tall handcarved chess pieces. I know I have a rib grease stained photo of it somewhere but all I can put my hands on right now is a photo of the cover of the menu.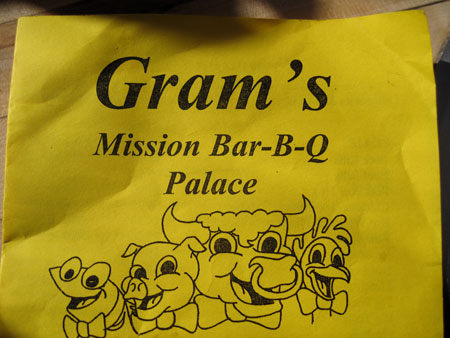 All categories of chewables featured on the cover are excellent at Gram's. By now, after all these years of coming here, I think I've only missed one thing on the menu: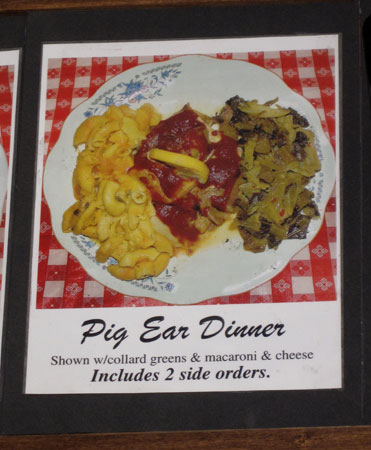 Back to this trip, I left Gram's stuffed like the pig that used to be attached to the ear and hit the thrifts. This spectacular 1950's pushbutton ashtray was one of my more significant finds, especially as it was only $16 and I already own the matching desk fan and calendar.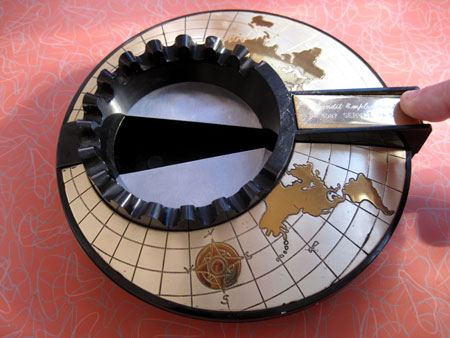 Here's Riverside on the ashtray: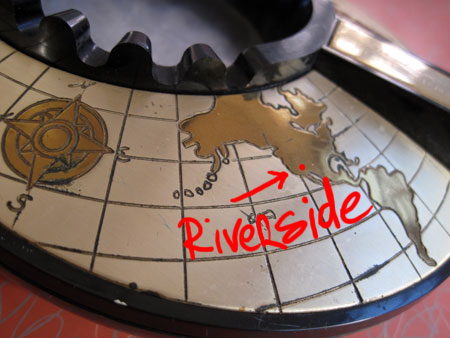 For $1 I also got this incredible 1950's beer and parfait glass.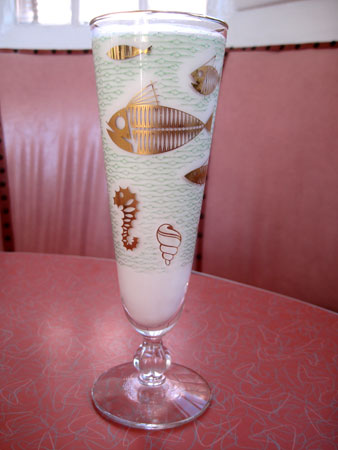 Fish were a very popular design motif in the 1950's.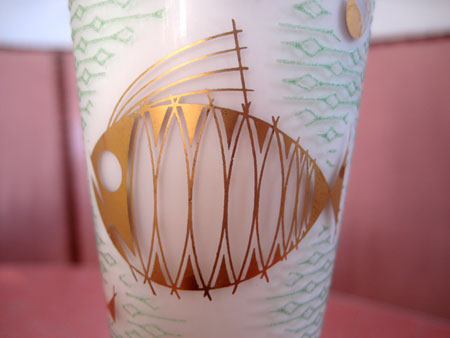 Thank God, a few other things from the 1950's abound in Riverside like these incredible vintage neon signs: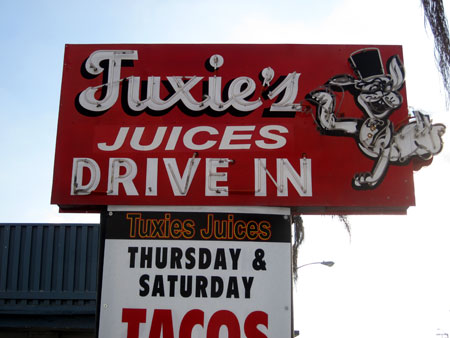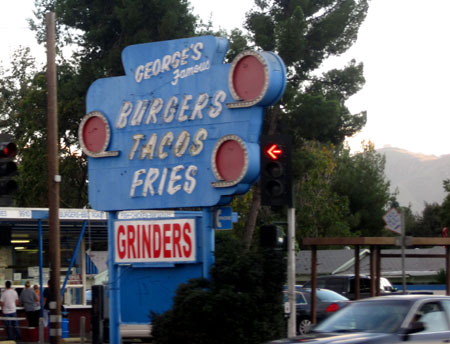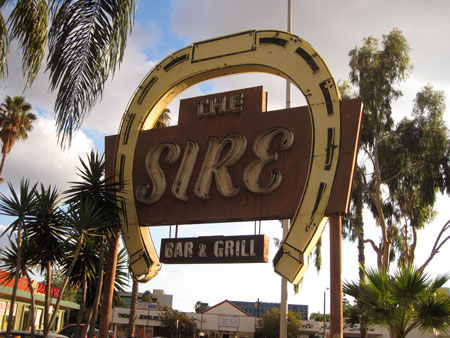 This sign isn't neon but beautiful and 50's nonetheless: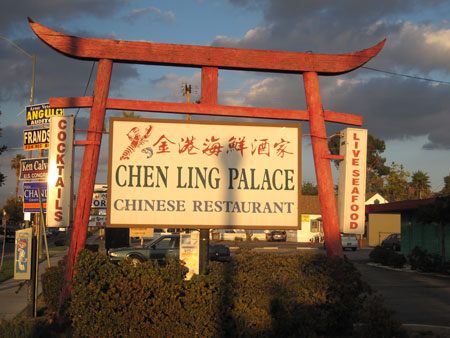 The matching restaurant is even better: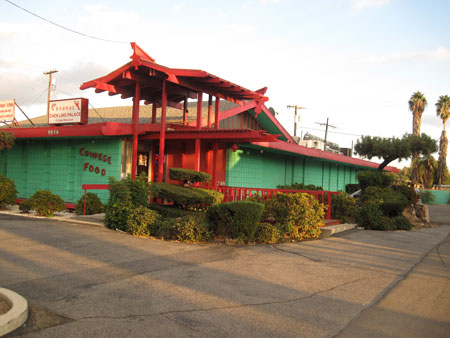 Thank God it was dark by the time I got back to the theater…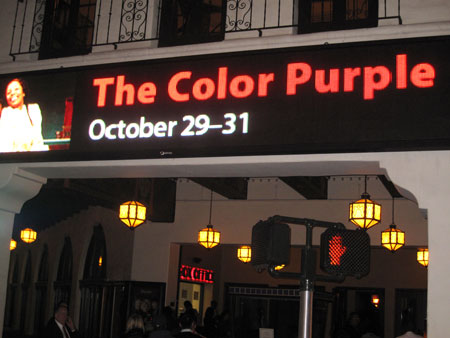 … because I parked just across the street and changed in the back of my van. I like having a van because not only does it accommodate any size of thrift shop purchase but it's a portable dressing room as well. This would not have been the case had I been driving this vehicle that whizzed past me on my way back to the theater: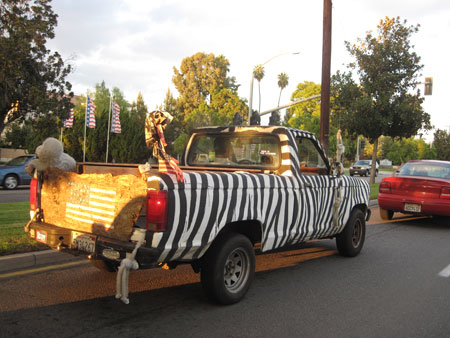 All in all, my day was fantastic. The show, the food, the sights, the thrift finds, all fantastic. So what's not to love about a day trip to Riverside? Especially when everything but a Pigs Ear awaits me.