This may not fall under kitsch, Allee, but it certainly gets my heart pounding every time I look at it. California has always been the epicenter of cool and creative car customizations, and the company N2A (no 2 alike) Motors, in Corona, California, doesn't dissappoint with this one.
The name "789" comes from the classics the designers gave the nod to. The front end is from the 1957 Chevy.
The side is from the 1958 Chevy.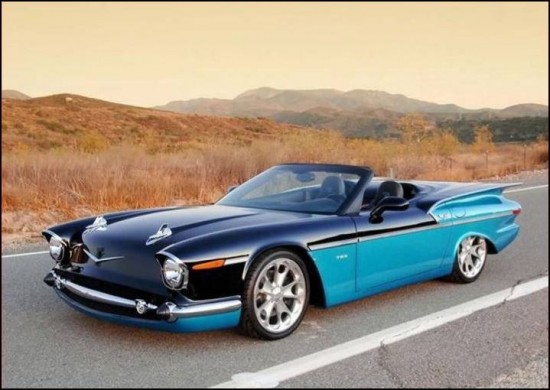 And the back, be still my heart, is from Bunky Knudsen's famous eyebrow design 1959 Chevy.
All of this built on a late-model corvette platform with a 440-horsepower engine.
This falls for me under the "Fiddler on the Roof" category: "If I Were a Rich Man."