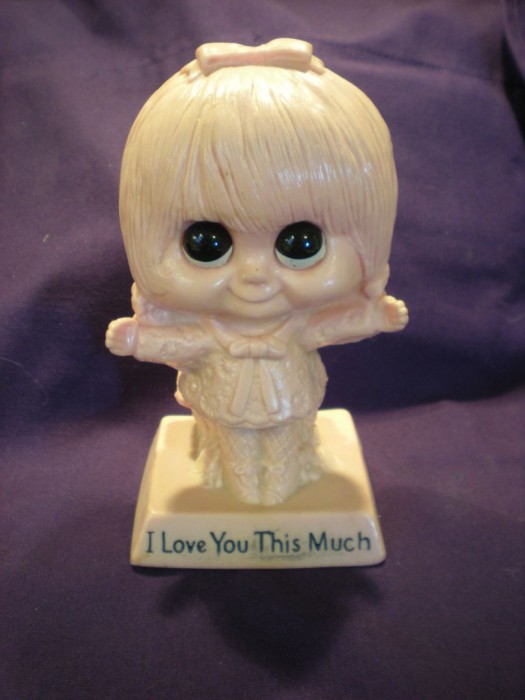 Berries Co. from 1970, I Love You This Much! A whole 2″ or so worth, because that's how wide her little arms are. Also, she's wearing fishnet stockings which is kind of creepy.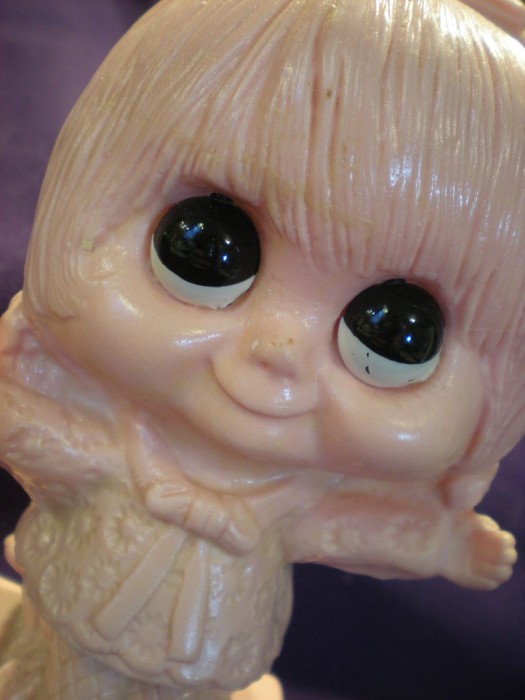 It's all about the eyes with this one… The EYES…
I like the detail on this one, sometimes they look like they're wearing a burlap bag.