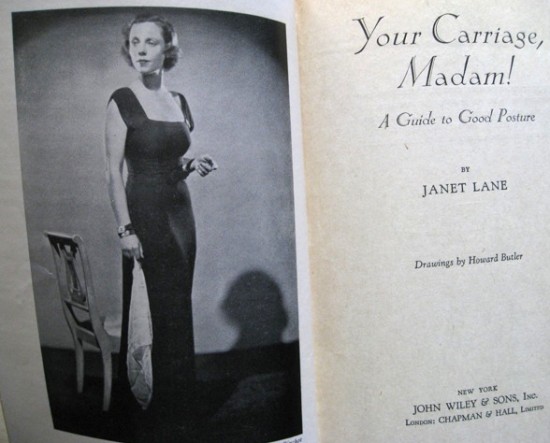 This 1934 book is quite a relic– it's hard to imagine anything like it being published today. Posture is apparently more important than good lighting as the photo above proves. Didn't anyone notice the huge mushroom-like shadow rising up from the ground?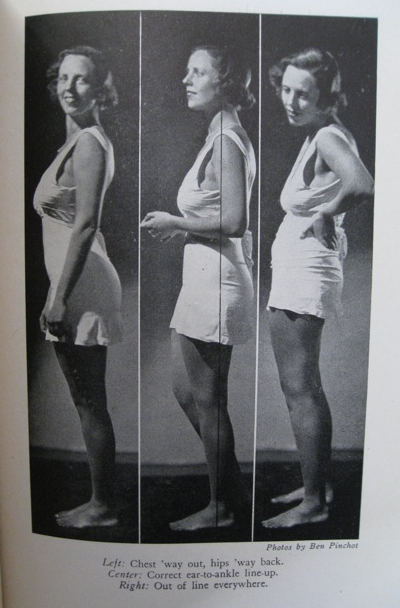 Chapters include: Streamline Build, Sitting Pretty, Get Your Weight Off Your Feet, Hiding Your Hips, Taking it Off the Chin, Pounds and Protuberances, Rest Your Bones, What Every Actress Knows and more.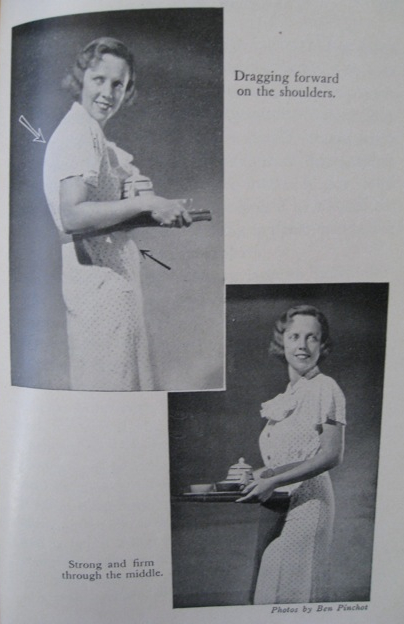 The photos are great, but the illustrations aren't bad either.