In the 1950's, a company by the name of Auburn Rubber made toy cars, and my grandfather gave me one when I was about 2.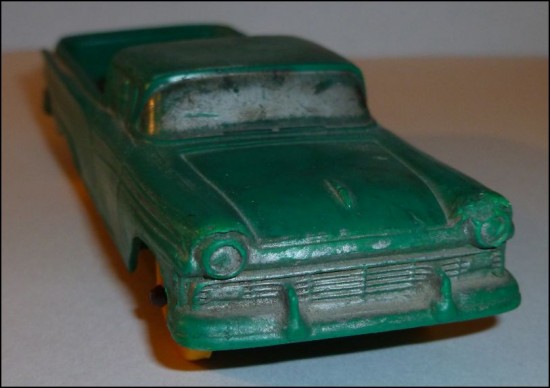 When the rubber was new it was pliable and soft, and I guess I chewed on the headlights.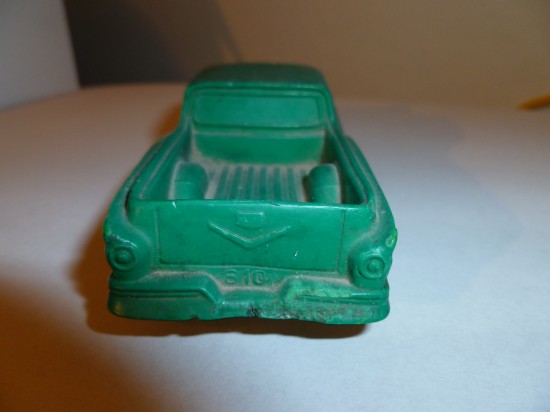 Okay maybe I chewed a little on the rear bumper too. I've often wondered if the dirt in the back is the residual from what I filled it with as a child.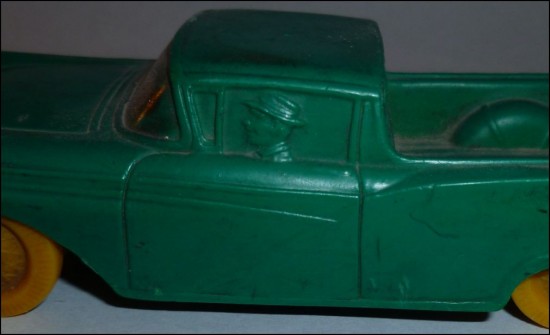 The snazzy hat the bass relief gentleman wears lends one to believe he's a somewhat dapper fellow.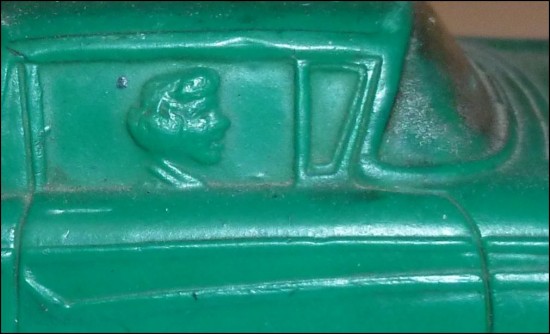 And his passenger, looking quite happy, obviously works hard at keeping up appearances.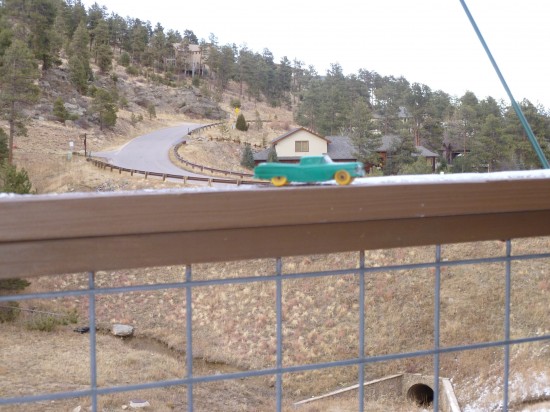 This toy is 4 1/2″ long, 1 1/2″ wide, and 1″ high.