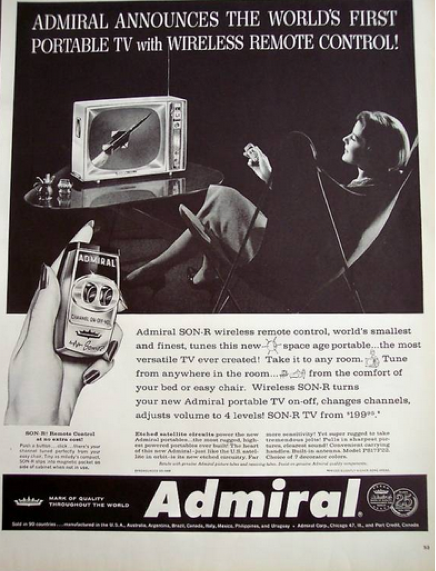 I recently posted a shot of the petite 1959 Admiral Son-R, for which I just found an ad on e-bay confirming my assertion that it did indeed work with, as Allee suggested, a portable set.
To offset all that feminine energy, today I offer up another of what I call "steakhouse" remotes: a huge slab of boxy no-nonsense manliness known as the Westinghouse Remote Director. Just look at that acre of undeveloped brass on the panel.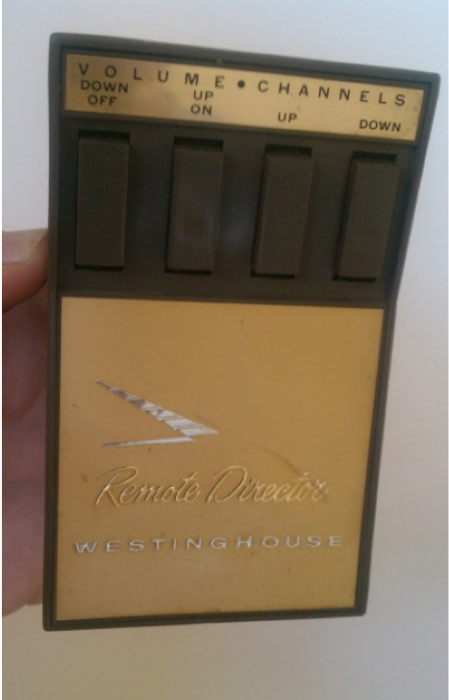 Like Barrymore, the best thing this slab of electronic testosterone has going for it is its profile: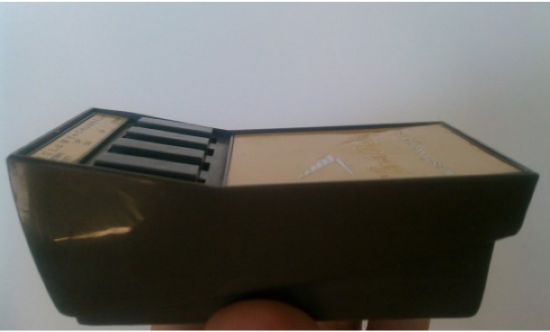 Looks just like the bed it probably sat on the nightstand next to in some playboy's abode, no?