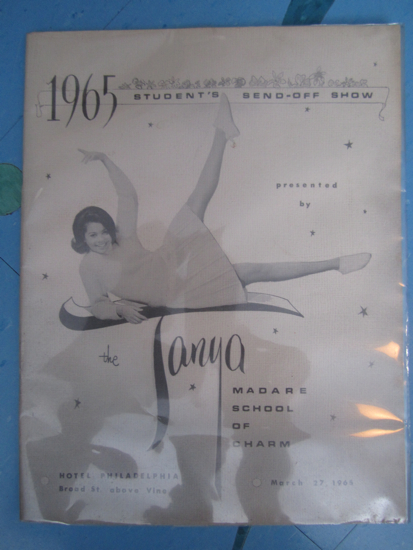 Sorry for the glare here but this "Tanya Madare School Of Charm" programe is protected by a clear plastic cover! I would protect it too as this is so fabulous and it was really hard to pick out just a few pages to post. The hair and fashions here are outstanding. Who knew all of this was going on in the year I was born. This is from my hometown of Philly.
Miss Ballentine Beer 1965.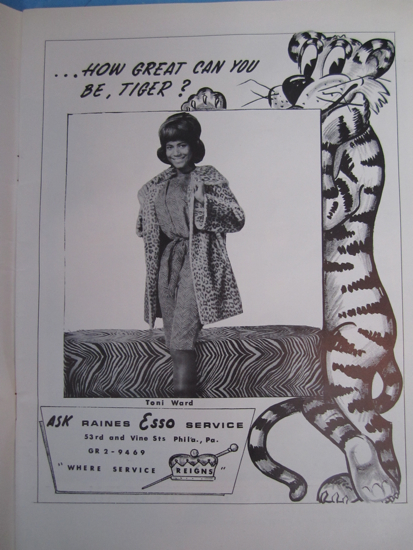 This is Miss Toni Ward modeling the latest in leopard fashions.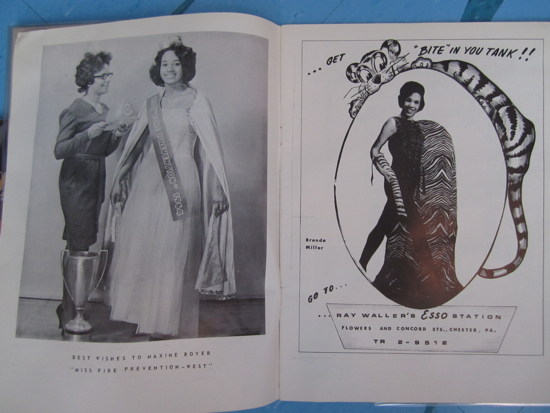 And the winner is Miss Maxine Boyer. We also have Miss Brenda Miller holding on tightly to a tigers tail?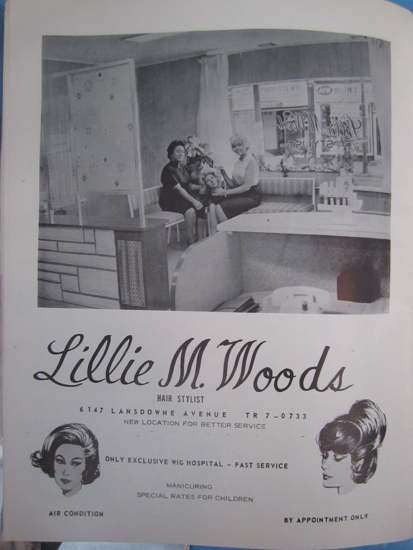 This was my favorite page out of this programme. I had no idea we had wig hospitals in Philly.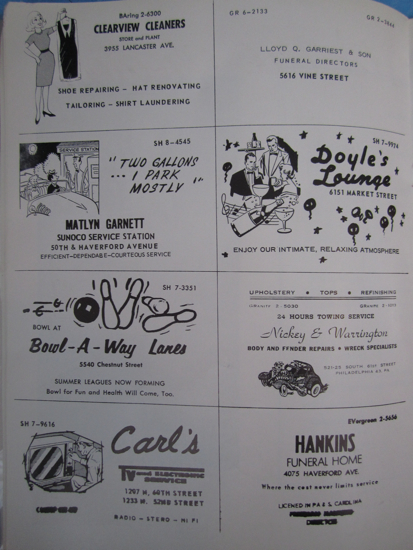 Feast your eyes on these fabulous ads!