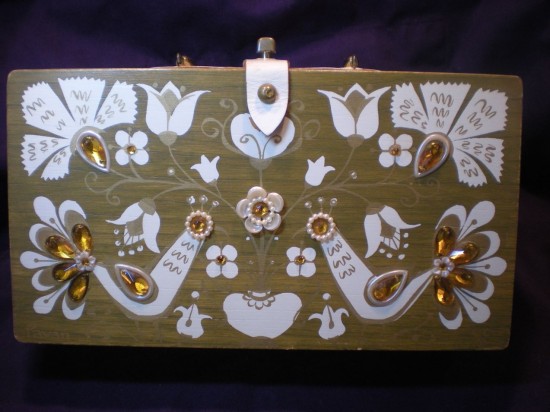 Here's the gem of my collection, a green bag with peacocks and posies! The color is kind of washed out here, it is very green in person!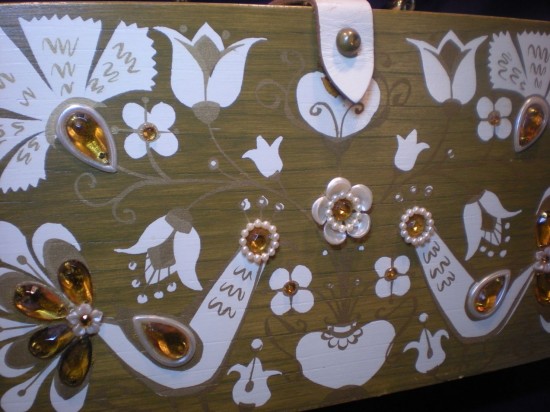 No gems missing on this one, and it is really a neat design. This one was a gift.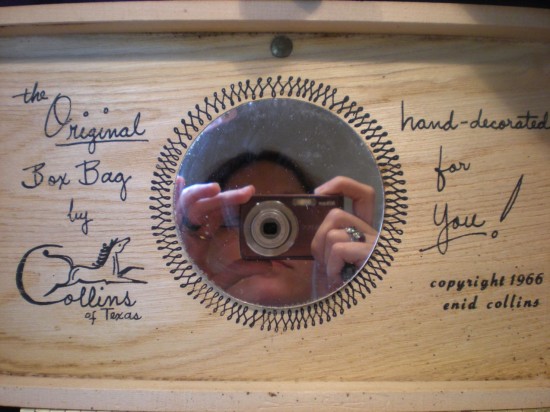 The interior isn't too bad either.