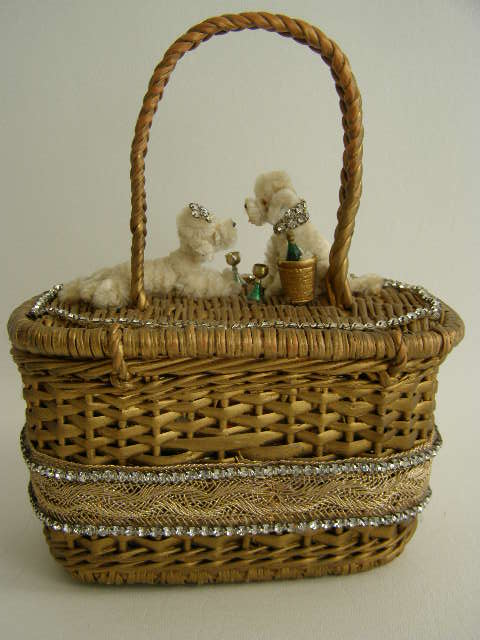 Just two little kitschy French poodles fashionably decked out in rhinestones, sharing a bottle of the bubbly…
The little wicker bag has been topped off with two chenille poodles, two champagne glasses, and a bottle of champagne chilling in a ice bucket. I love this little bag….Cheers..
I think the bag is from the 1960's.. The label reads…Created by Jerry Aor McMilcan or McMillan?? Darien, Conn. If anyone knows anything about the artist/designer, I would love any info?