On Black Friday at the Angel View Thrift store in Palm Springs I saw this piece. I don't know if it has a practical use, but in the middle of the bottom of it there's a recessed plastic wheel. I was so taken by it, that I didn't even notice the purple geegaw behind it, and now wish I would've paid more attention to it too.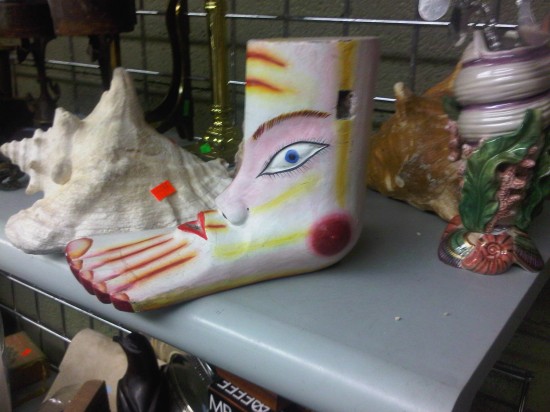 It appears to have a hole in it's mouth, and another one on the side of it's leg above the ankle.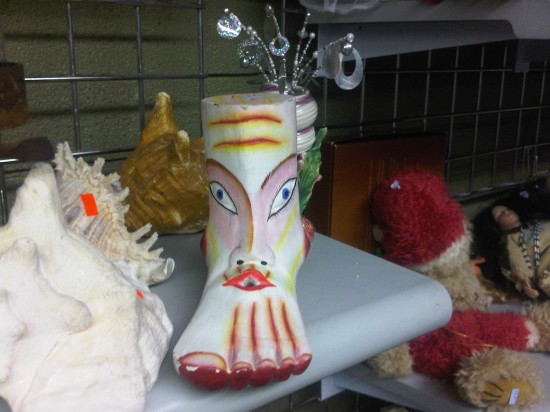 The store was a madhouse, and others in my party were getting antsy, so I didn't buy it, but now wish I had. Do you know what it is, Allee?