Well, here it is; the plate that hold a dozen eggs. It appears that only 1 out of eleven stayed behind to guard the rest of his yet-to-hatched siblings. I thought of Nessa when I found this the other day. Her ceramic collection here on the AWMOK is legendary! Girl if you want this, message me at [email protected]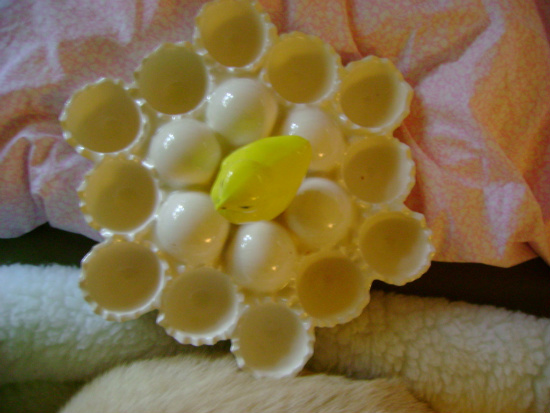 I tried photographing this on my white couch as the other one was occupied, but it really didn't show up. So, I had to compromise and include the spokesmodels. The little grey girl is Hopper whom I've been calling Choochie for awhile now. She is ancient and surly and loathes her neighbor on the couch, but ignores him for the sake of staying warm. Casper is the great wild white who does not give a crap that the the Chooch hates him. He came to me mostly dead and finds her pettiness funny. Casper rises above all things and is sage.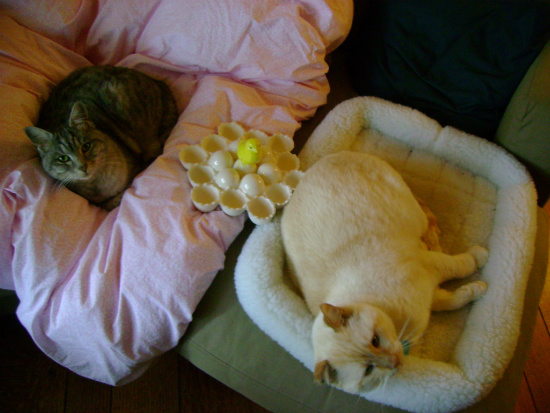 I have no idea how this is, there are no marks by a manufacturer or artist and it's covered in crazing…Must be fairly old….I've never been in a situation where I've needed to serve a dozen eggs at once, but then the day is young and I am young at heart…At least, this is at my disposal should the occasion arise!