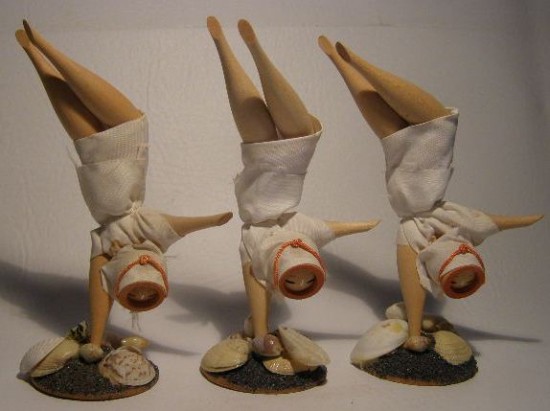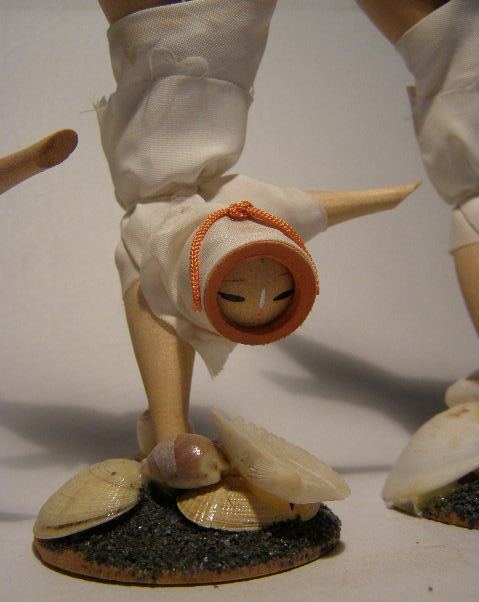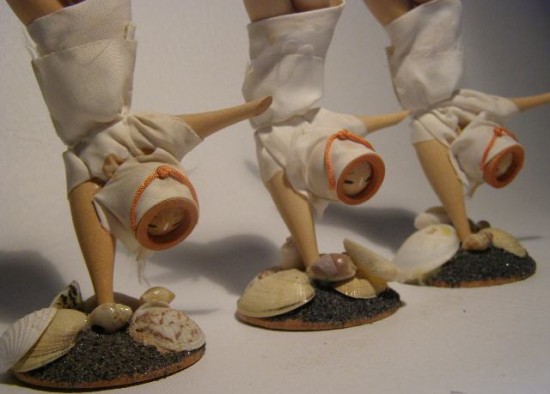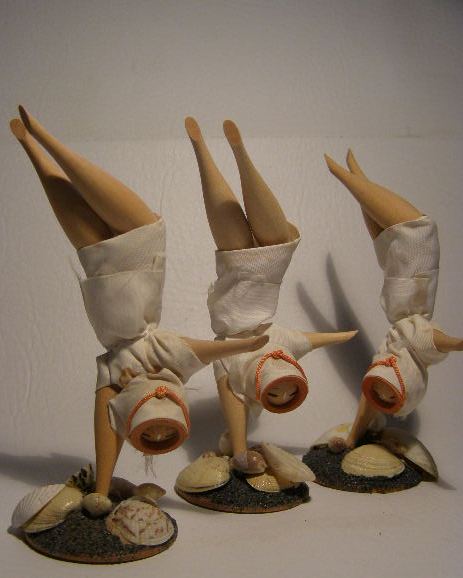 AMA WOMEN PEARL DIVERS FROM JAPAN
The three little AMA Women Pearl Divers are souvenirs.
The delicate looking figures are wood carved, wearing their white robes, their mask and showing their little faces behind the mask.. They are only 5-1/2″ tall, and they are stamped on the bottom, Japan.
They have done such a good job creating the AMA Women Pearl Divers, I was so taken with the amount of work and great detail going into something that was created for the souvenir trade market…I just love them.
You can now find the long history of the AMA Women Pearl Divers from Japan all over Google. Anyone seen them working??