Just south of Castroville, California (about 15 miles north of Monterey) on Hwy 1.
This cartoon lady is nervous about the cowboy loading her artichoke.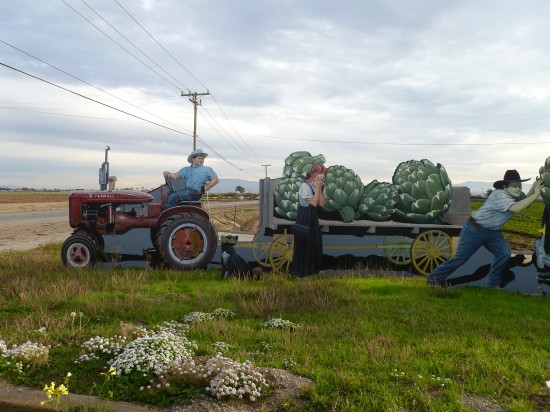 Looks like it's almost a fit.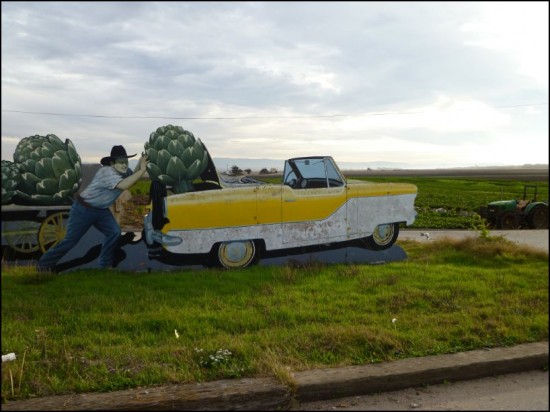 Do you remember the Nash Metropolitan? Lois Lane drove one in the Superman TV series. People claim that it was the first car ever marketed to women in this country. I saw one driving down Santa Monica boulevard a couple months ago, and it was salmon and white. The lady driving it had a huge hat on her head with the top down, and she looked so happy. She was driving about 10 mph.