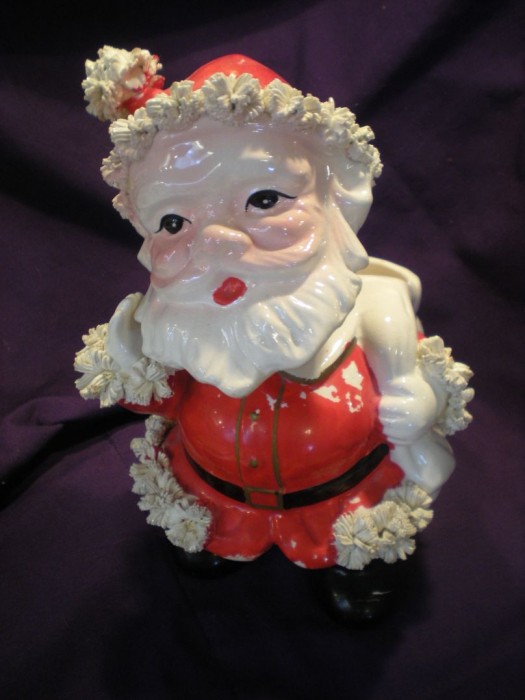 One of the most glorious treasures in my collection is this Santa planter snagged for a ridiculously inexpensive price at an outdoor, podunk flea market lat summer. He is so wonderful, because he is at collectible in at least four ways:
1.) He's a figural ceramic planter
2.) He's decorated with spaghetti
3.) He's a BOBBLE HEAD
4.) He's Christmassy.
So, as you can see, he's quite special and I always gaze at him in awe, haha. I love how his head is huge for his little body.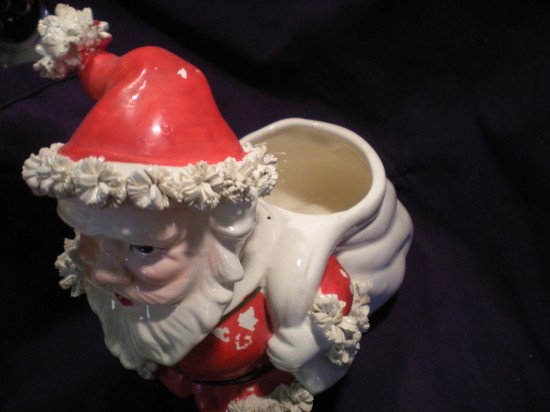 Great big sack for loading up with whatever. I've been meaning to touch up his missing paint, but maybe he's better being a little chipped up?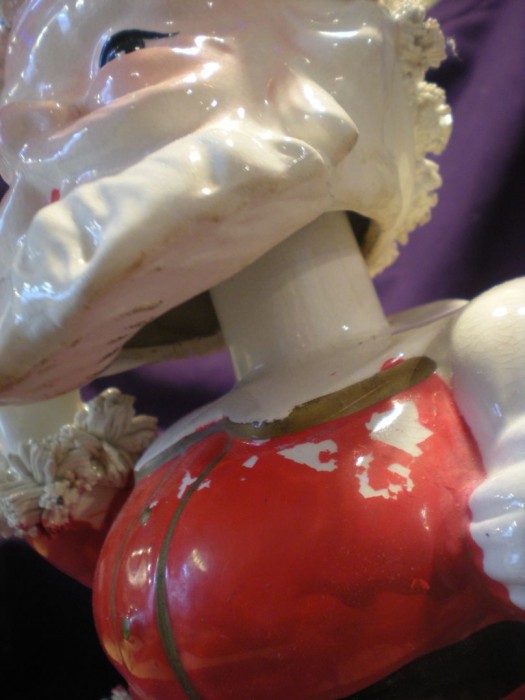 Here you can see his unusual and exceedingly fragile neck construction. I cannot believe this guy is in one piece! He was also filthy when I got him, I had to give him a serious bath because he looked like someone kept him in a coal mine.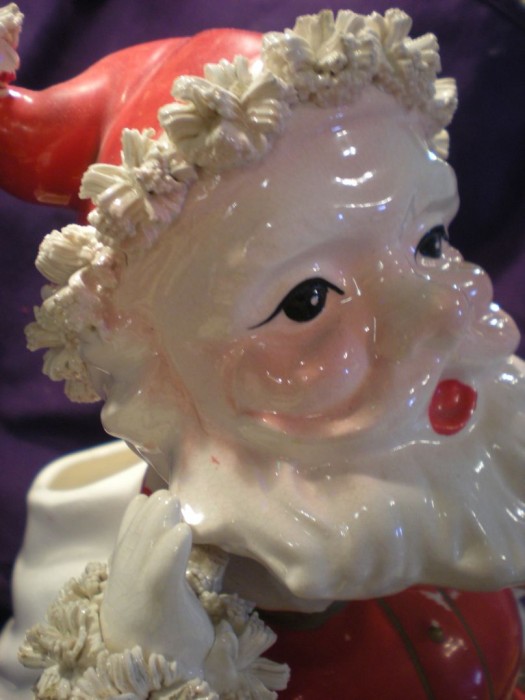 I love his shiny face and his little hand up to his face, too. And of course the Spaghetti!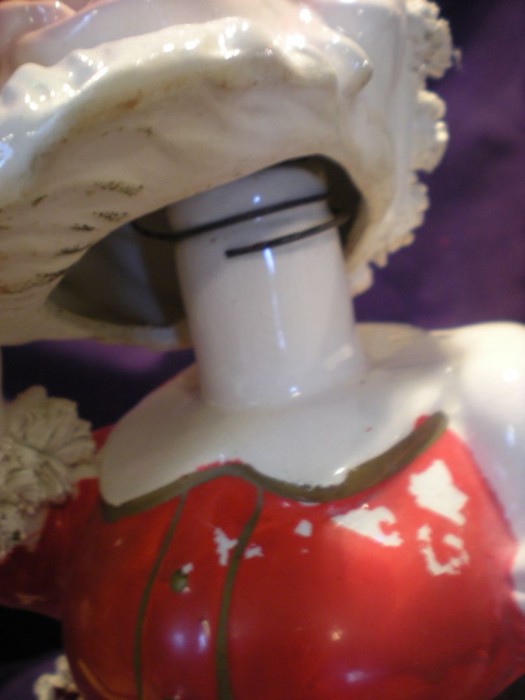 Neck spring which makes him bobble.
He has a RELPO sticker on the bottom, but apparently both RUBENS of Hollywood and RELPO of Chicago produced this exact same design.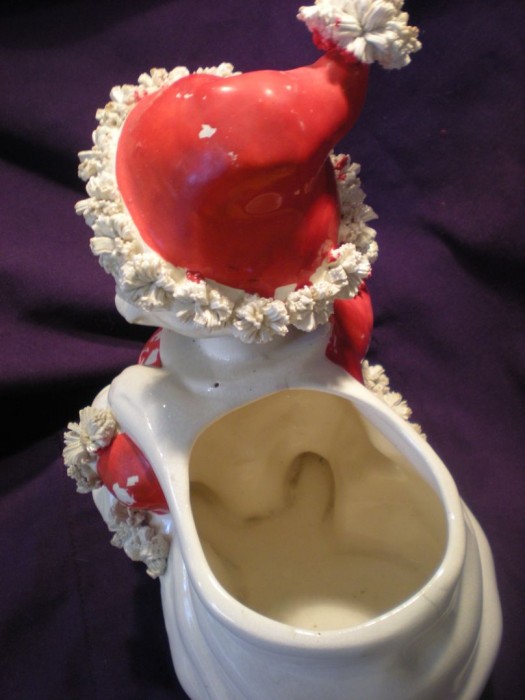 Back view.