A lumpy-skinned, lazy-eyed hippopotamus disguised as a planter, that is.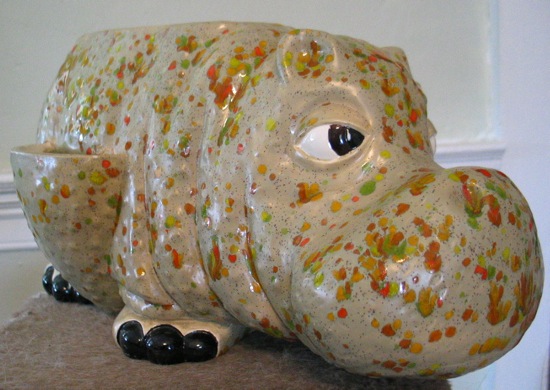 A family friend gave me this a couple days ago. She was going to give him to my mom but as soon as I saw him I had to have him (mom wouldn't appreciate him as much anyway!) I have no idea how old he is, or where he came from. Curiously, our friend had never heard the song "I Want A Hippopotamus For Christmas"; though it is more from her era (originally recorded in 1953) than mine, I grew up with the song and now have my very own "hippo hero", to play with and enjoy!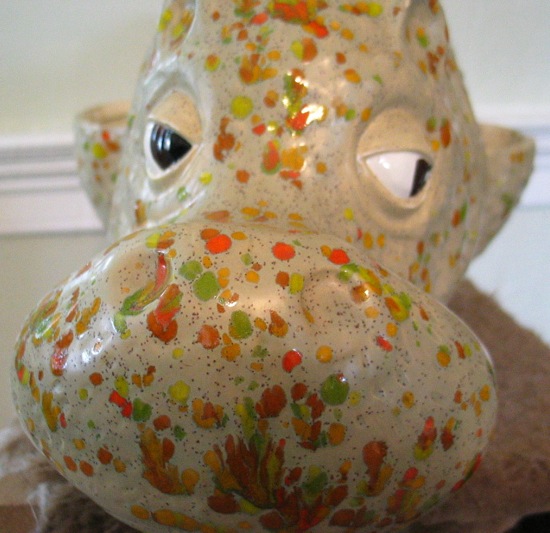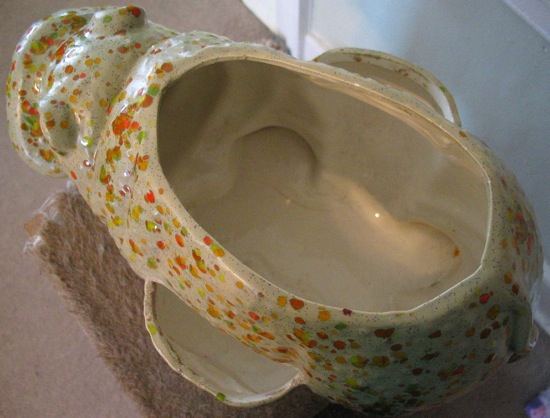 I can't quite make out what this says after the ©. Underneath says BJS.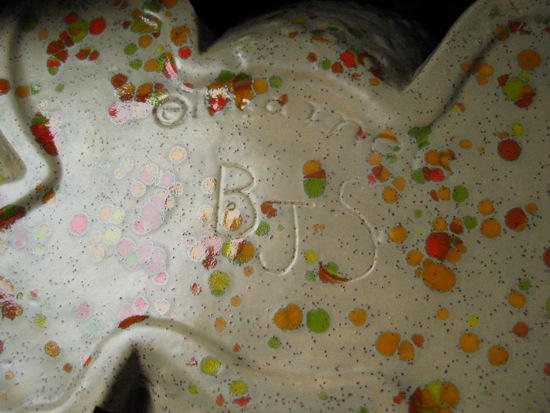 Now I just need a garage to keep him in.