I was initially attracted to this album by their names and Chee Chee's afro which is through the roof! Peppy sure has a set of pipes on him. She strains a little here and there but I have to say, there are a few good moments on this lp. I own the files but not the actual sleeve which I would immediately frame if I owned it!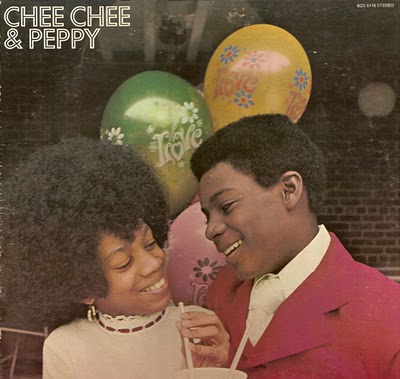 Peppy shares his soda pop with Chee Chee. Debut album from 1972.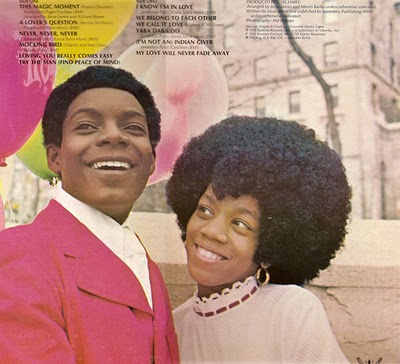 Chee Chee and Peppy, this is the back cover of the LP.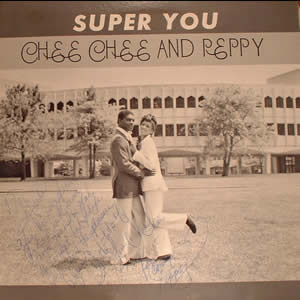 They resurfaced in 1981 with this single.