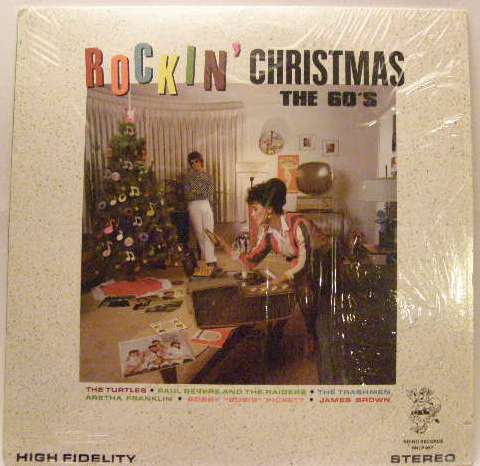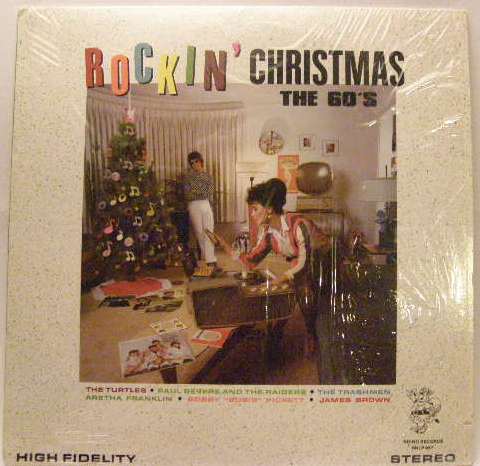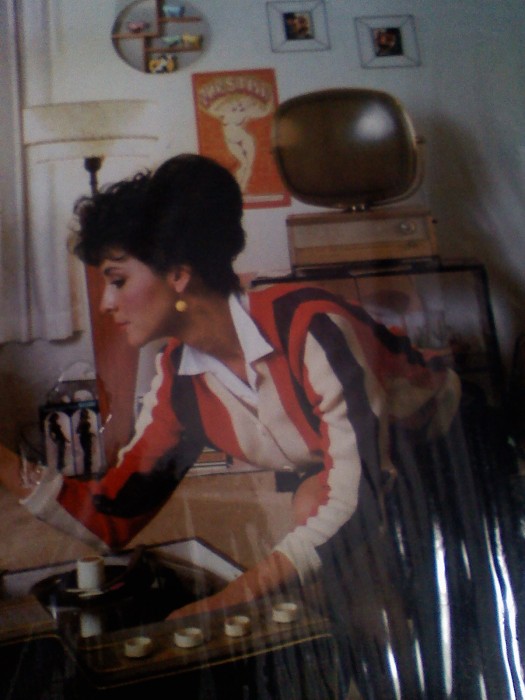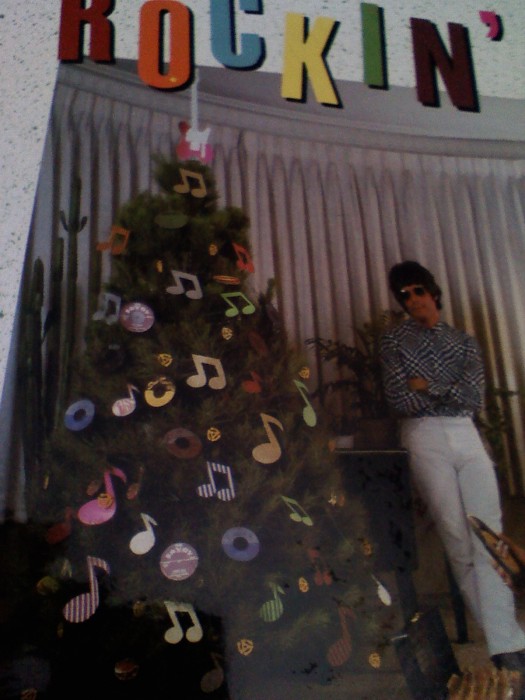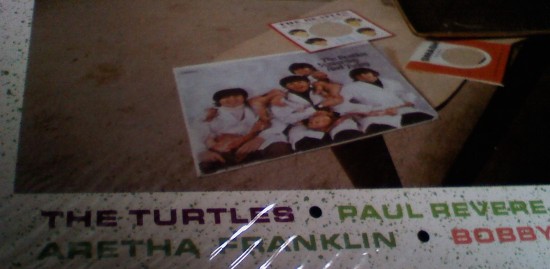 ROCKIN' CHRISTMAS THE 60'S…
The retro cover design of this kitschy Rhino Record Album is Fab. The great music is a mix of artists, none of which are included in the great collection of album covers that are used to decorate the gorgeous room setting. The Very Cool couple have a great Rockin' Christmas Tree. On the floor front left, is the Beatles Album "Yesterday and Today" with the famous Butcher Cover.
This album is from Rhino Record Inc, Olympic Blvd, Santa Monica Ca., Dated 1984.
WISH I HAD A TURN TABLE, THE ROCKIN' MUSIC INCLUDES… CHRISTMAS SPIRIT – CHRISTMAS IS MY TIME OF YEAR… SANTO AND JOHNNY – TWISTIN BELLS… NATHANIEL MAYER – MR. SANTA CLAUS… THE TURTLES – SANTA AND THE SIDEWALK SURFER… THE POETS – MERRY CHRISTMAS BABY… BARRY RICHARDS – BABY SITTIN SANTA… THE SONICS – DON'T BELIEVE IN CHRISTMAS… THE TRASHMEN – DANCING WITH SANTA… PAUL REVERE AND THE RAIDERS – WEAR A SMILE AT CHRISTMAS… ARETHA FRANKLIN – WINTER WONDERLAND… BOBBY BORIS PICKETT AND THE CRYPT KICKERS – MONSTER'S HOLIDAY… THE WAILERS – CHRISTMAS SPIRIT… JAMES BROWN – LET'S MAKE CHRISTMAS MEAN SOMETHING THIS YEAR