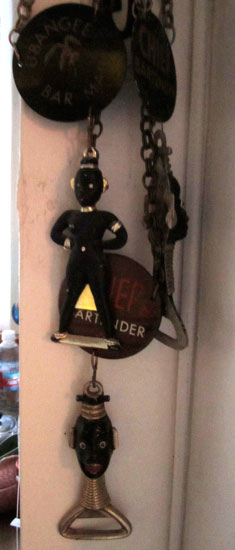 Not the greatest shot but this Ubangi barware is the most beautiful I have ever seen. I have no idea if Allee has more Ubangi kitsch in storage but it all needs to be out on display.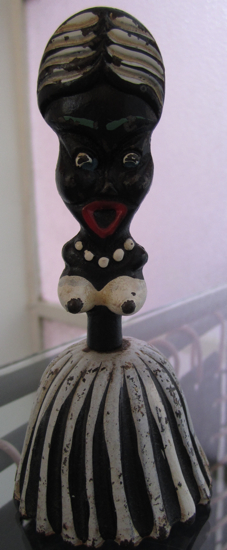 This is a bell that greets you when you walk into "Willis Wonderland". I love her skirt.
I believe this is a bottle.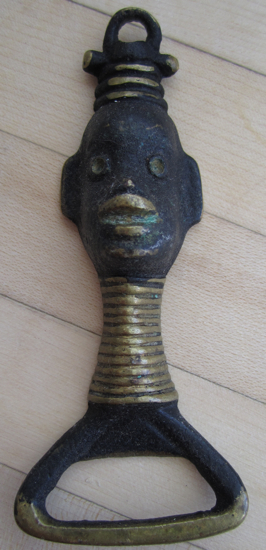 Ubangi bottle opener.

This Ubangi sculpture is made of out various pieces of metal.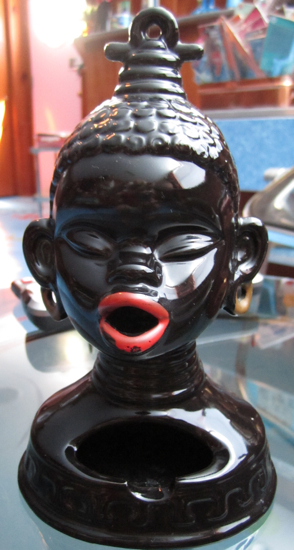 This Ubangi ashtray is fabulous. The smoke rises up and out of her mouth.