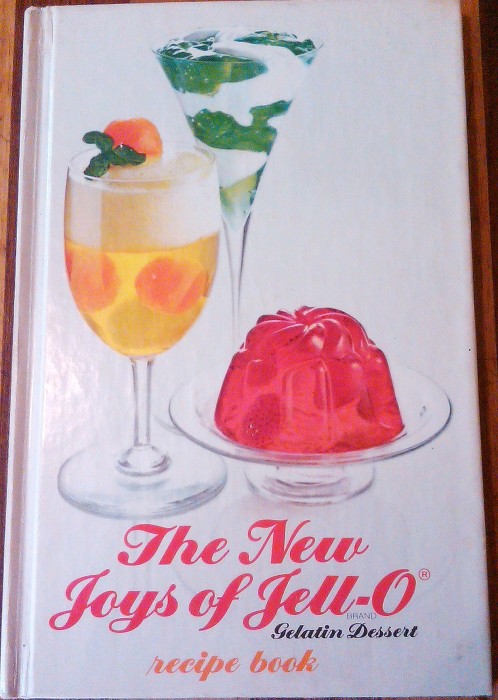 You may know this book.. I remember sending $1.00 to Kankakee, IL for my copy.
When I was little, my mother's girlfriend Sophie always made the mold that looked like Stained Glass with the different color jell-o's for all of her parties. I loved the way it looked because it was so beautiful on the plate. It was my favorite jell-0 mold…maybe because it was the only one my mother didn't make. Here it's called the Crown Jewel Cake.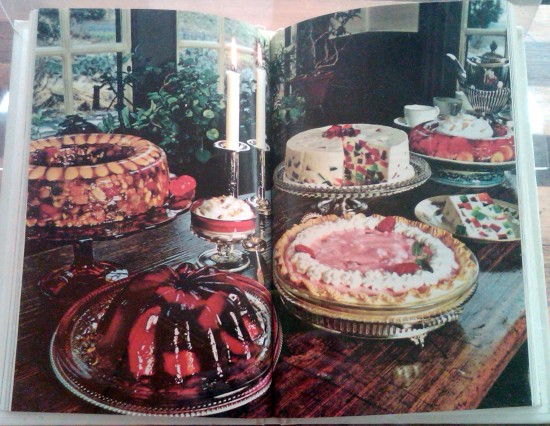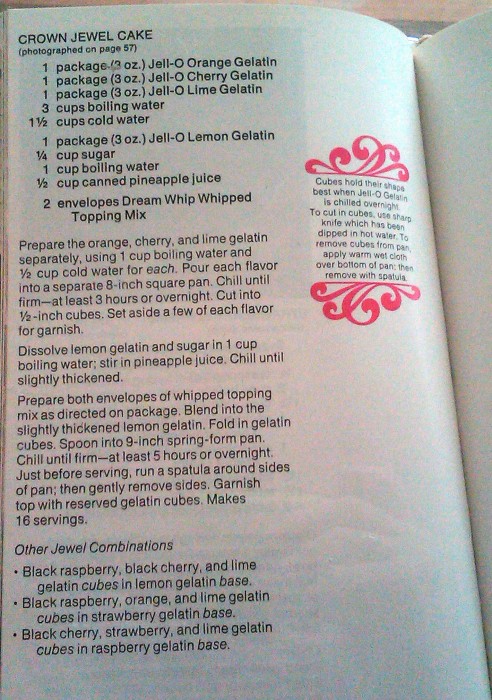 Notice the politcally correct mix of people. This is center of the book.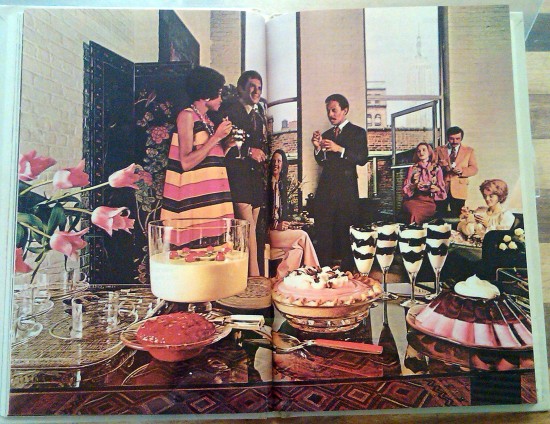 The beginning of the kid's section ofthe book with Peter Maxx-ish art… the MAGICAL MYSTERY TOUR OF JELL-O !