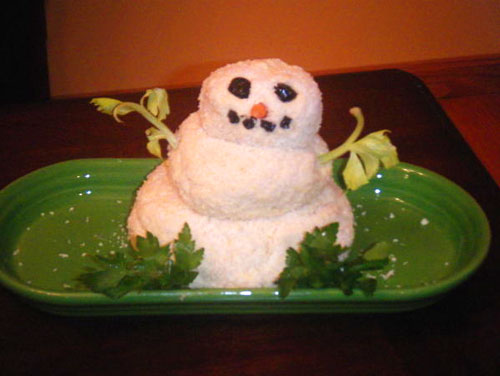 We are blessed here at The Allee Willis Museum Of Kitsch at AWMOK.com to have an actual Brady in our Bunch and, as such, "Fake Jan Day" is now one of our National Kitsch Holidays! If you don't know what "Fake Jan Day" is, Cindy Brady will explain it to you here.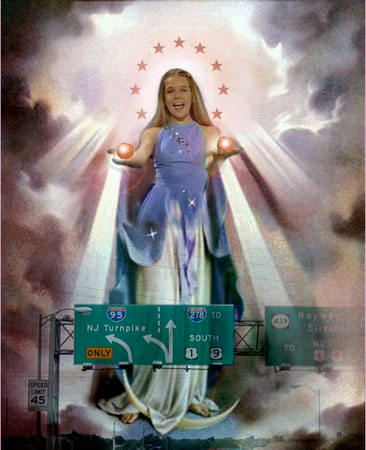 Should you not decide to celebrate Fake Jan Day by dressing as a fake Jan I would suggest you simply acknowledge this most precious Kitsch National Holiday by ingesting the traditional "Fake Jan Day" food, the beloved sculptural culinary wonder known as the Cheese Ball. As far as I'm concerned, any day one has an official excuse to make a Cheese Ball is a holiday worth celebrating!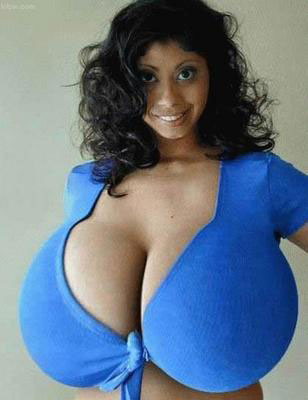 Oops, I didn't mean those Cheese Balls.
I know the Christmas decorations are finally packed away but squirting cream cheese out of a frosting cone to enhance your Cheese Ball means that Santa gets one more closeup here at AWMOK.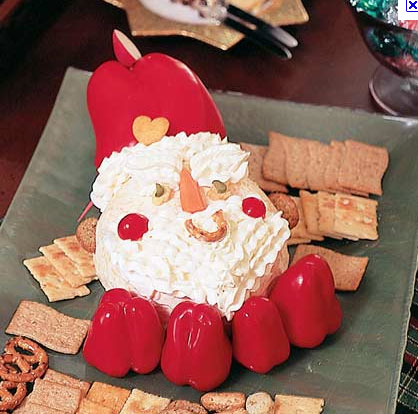 It takes hardly any prodding at all to get me into the kitchen and in artistic mode to begin crafting a Cheese Ball. Were I not so lazy and overextended from holiday parties I might have even made it to the supermarket to construct one of my own so that it might serve as a veritable religious icon in the celebration of Fake Jan Day. However, YouTube proved to be a loyal assistant here, and finding enough cheese balls, both gastronomic and human, proved an easy task. So, if the holy fromage spirit inspires you to celebrate Fake Jan Day, wash your hands now and get ready to roll!
"Deep Fried Cheese Ball" – There seems to be a few steps missing here: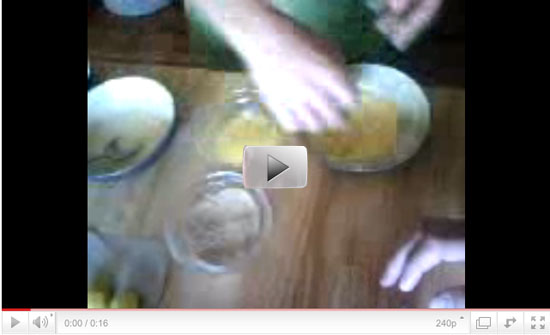 "Cheese Ball" – And now for the silent treatment: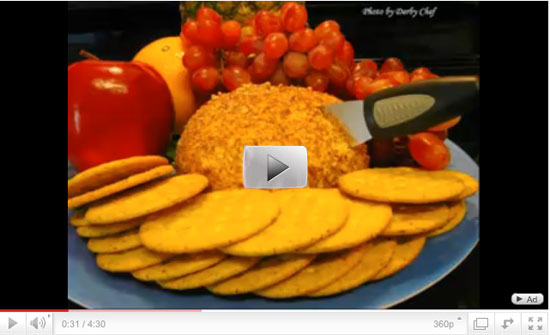 "Corn Of Plenty Mini Cheese Ball recipe" – Don't any of these people have heads?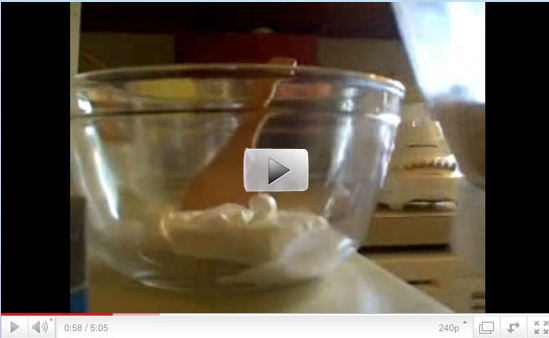 "How To Make A Cheesy Spider Cheese Ball" – This is for Halloween but I'm sure it will keep til then: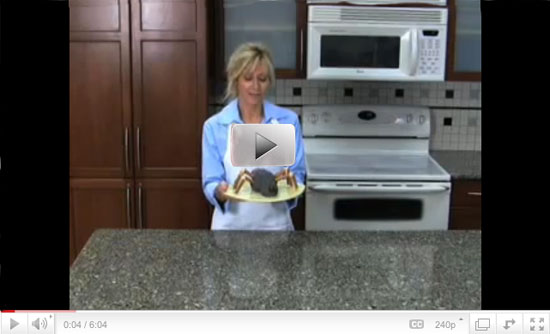 "How To Make A Cheese Ball" – If the energy were any lower here I'd bottle it and take it to get to sleep every night: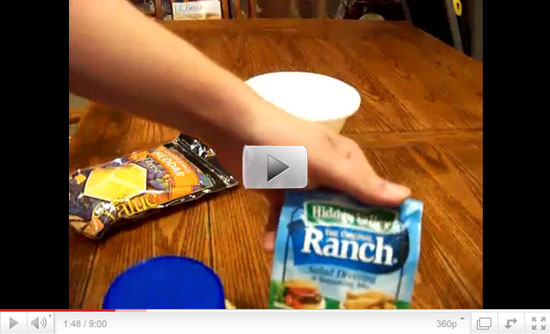 "Pineapple Cheese Ball – Happy New Year" I'm not sure if Pineapple Cheese Ball is the name of the dish or our sparkling hostess: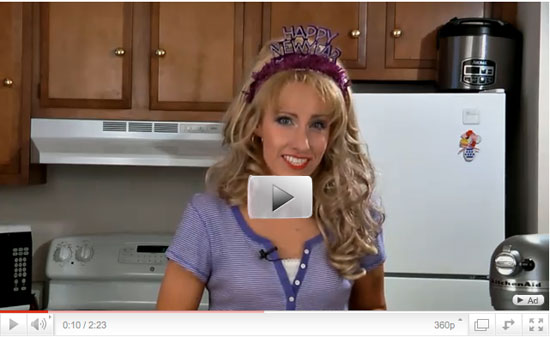 I never made a cheese ball of the magnitude of the following but I did make quite an impressive mashed potato ball once: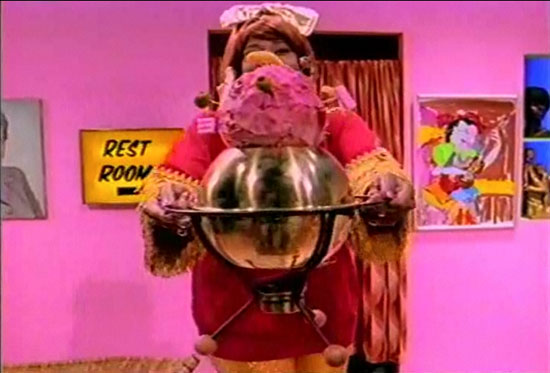 I sculpted the ball out of mashed potatoes, hit it with red food coloring, and stuck olives, gherkins and miniature corns in for a satellite effect and then fit it on top of my 1950's Saturn shaped coffee urn for maximum presentational effect. You can see it and other impressive food ideas in my 1991 tiny short film, "Foxy's Tips On Love – The Road To A Man's Stomach Is Color-Coordinated".
Whether you make your balls out of cheese, mashed potatoes or whatever ball material you choose I hope you have a very festive Fake Jan Day today!