Another microcar, this one built and designed by a guy at a shipyard in Vac, Hungary.
It's design is superlative to anything else I've seen from this era of microcars in Eastern Europe. Looks almost like a 60's American Car!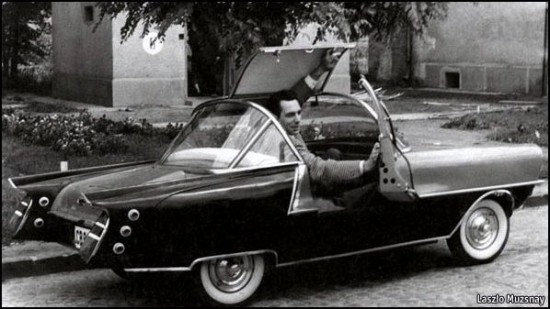 Of course Post-War Hungary was short on materials. The gentleman wanted to build the body with resin, but there wasn't any.
"The car was 3.15 metres long, 1.15 metres tall and weighed 380kg; its top speed was around 60km/h. Constructed out of motorcycle parts and with a body made of pig's blood, chicken feathers and shellac, the Fesztival was smelly, but it worked*."
*Source: "The marvellous Magyar microcars,"
The Economist," December 16 2010.