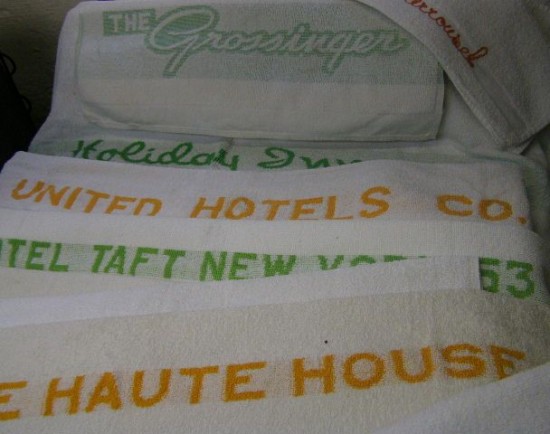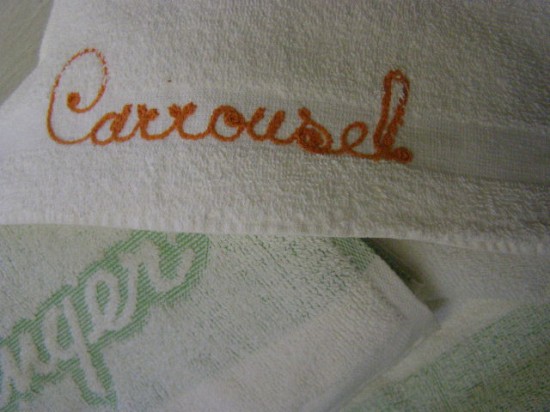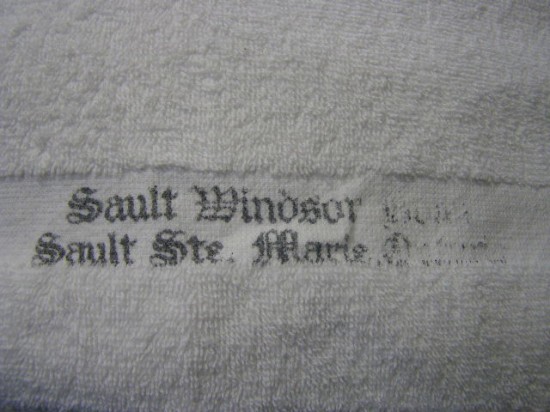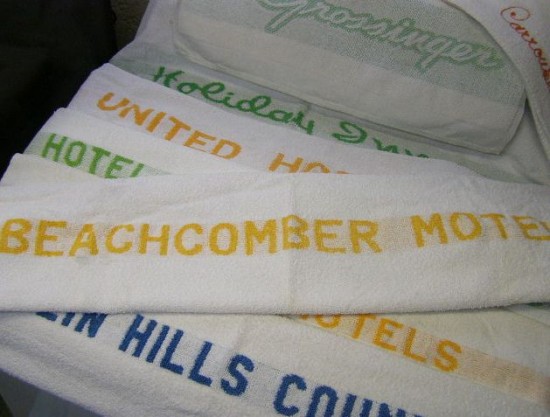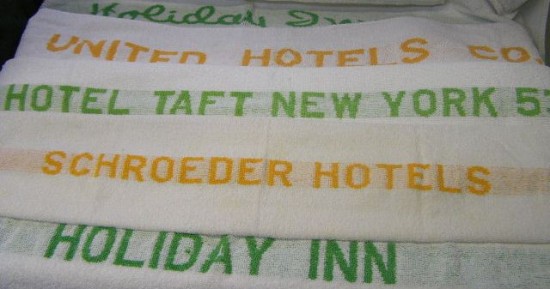 DIRTY DANCING SOUVENIR….
This was a fun day… when we looked inside a box at a local estate sale of a sweet elderly couple, and found old hotel towels??? Even better when we discovered that this family had probably kept every towel from every hotel/motel they had ever stayed..whoops We were cracking up…
Sorry, there was no towel from the Carlyle Hotel in Miami South Beach…but I bet there is one out there…smile.
My favorite is the towel from Grossinger's, the famous Catskill Mountain Resort in Liberty, NY.
Google has lots of info now connecting Grossinger's and Dirty Dancing…