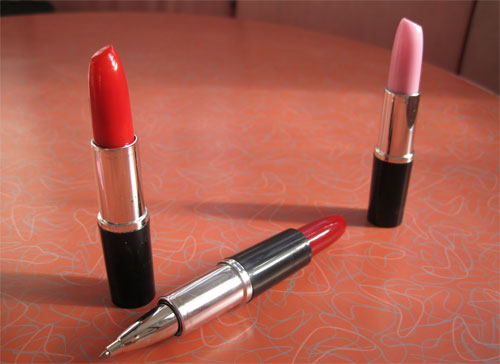 Although none of these little mini pens come in the signature Mac Morange ultra bright neon shimmer orange color that I slap on my lips almost every hour of the day, they've been a staple in my purse ever since I received three of them for Christmas. They're the exact size of and dead ringers for a real tube of lipstick so, as someone who always carries multiple pens because I'm forever writing myself notes, size and beauty rank these high on my list of practical kitsch accoutrements.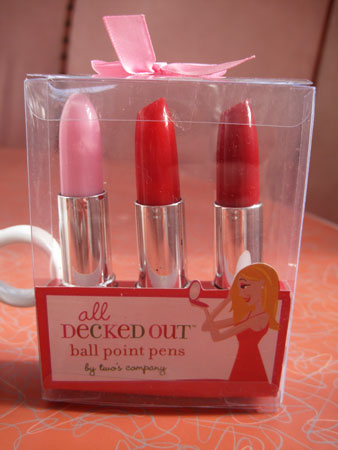 I hate keeping things in my head. I don't like my brain clogged with anything other than empty space for ideas to float around in and percolate. And, despite the fact that I have three iPhones because I can't take the time to look for my phone when I inevitably misplace it, I'm still in the habit of scribbling notes on little pieces of paper.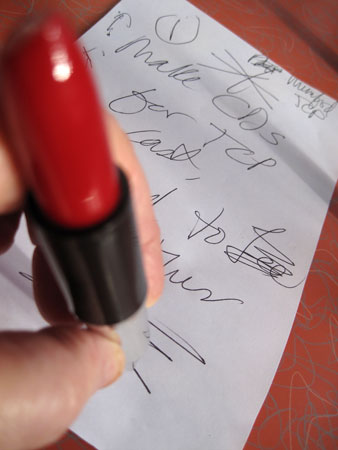 And just as I am with iPhones (and pocket recorders and keys and anything else that's small that I need to put my hands on at a moment's notice), I'm incapable of only owning one lipstick pen.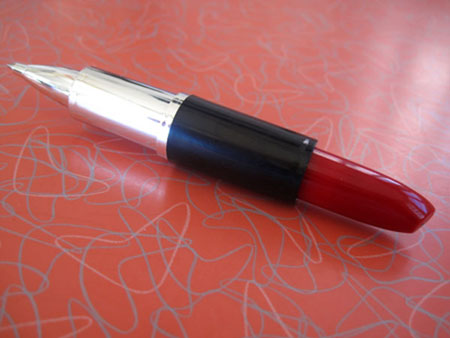 I tried to live with just these three for a couple weeks but broke down today and went on the hunt for them online. I was going to get a conveniently priced set of 12 but was watching Extreme Couponing on TLC during my search so felt inspired to stockpile. In just a few days I'll be the proud recipient of enough lipstick pens to keep one constantly in sight for a year. My one regret is that the pens don't come in all these gorgeous 1970's shades: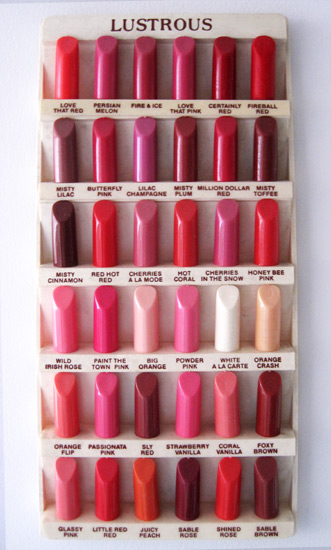 I still get a thrill when I uncork a new tube of lipstick for the first time and that perfectly shaped oval ski slope of slick, untouched color emerges. If you're someone who loves lipstick, there's nothing like that first virgin drag across your lips. I like lipstick so much that I have several other lipstick shaped items. For example, I have a lipstick camera,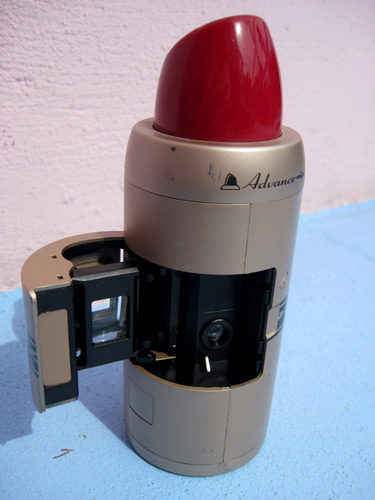 … a lipstick umbrella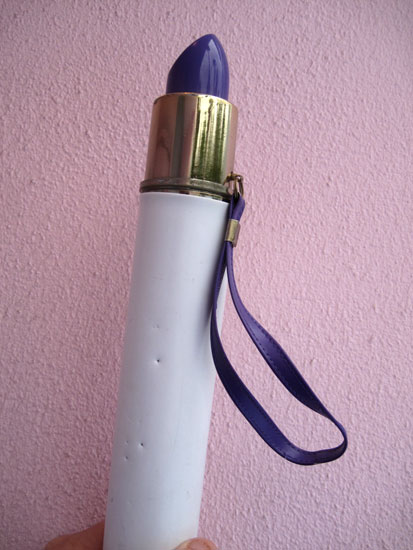 … and several lipstick lighters.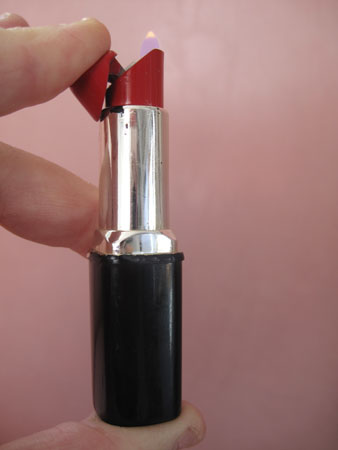 But most beautiful of all are my new lipstick pens!