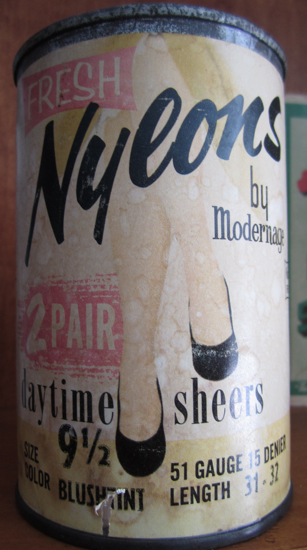 I don't remember nylons coming in cans but I do remember then coming in eggs. They should market panty hose like this again!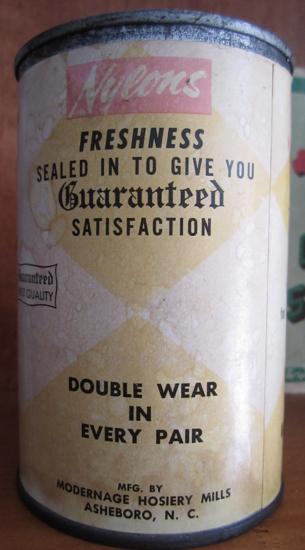 Double wear in every pair!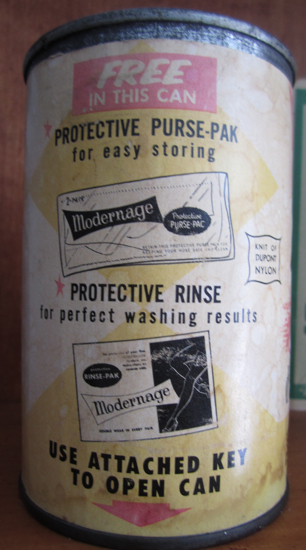 I love that this can came with it's own key to unlock the pantyhose inside.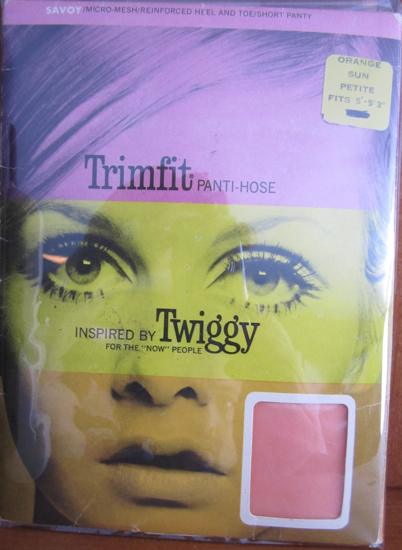 This just killed me the first time I saw this at "Willis Wonderland". Panti-Hose inspired by Twiggy.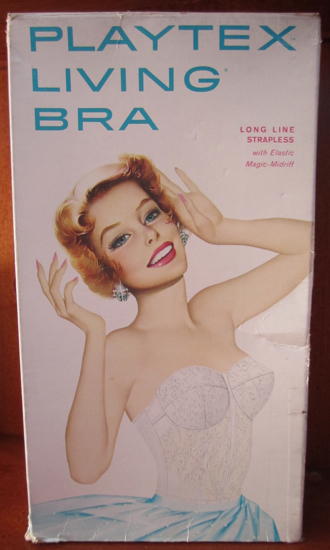 I love the bra artwork on all of these old boxes. I forgot to ask if there was a bra inside!