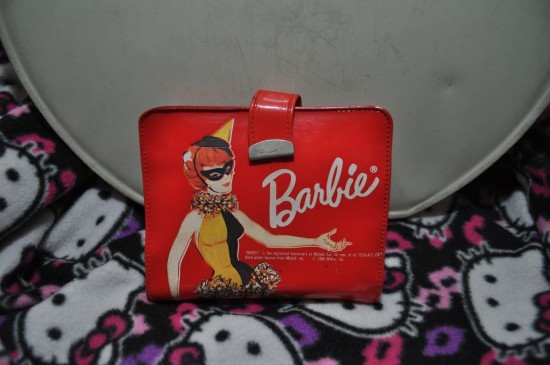 Cool Barbie wallet from circa-1962-ish.. featuring Barbie's outfit, "Masquerade". Made by Standard Plastic Products, a company that produced a lot of vinyl stuff licensed with Barbie's name (along with Ponytail.)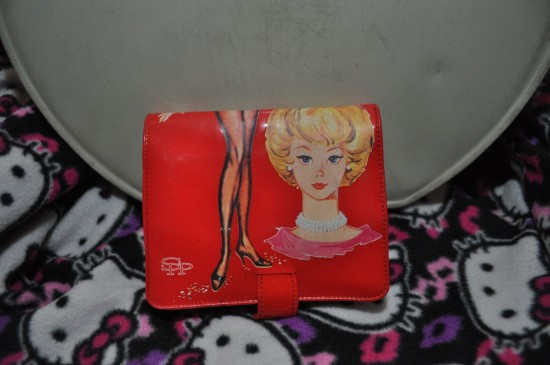 Sorry I didn't unfold it for the photo, it's a wee bit fragile. I got it at a tag sale a long time ago for a ridiculous price. It does have some cracks to the vinyl.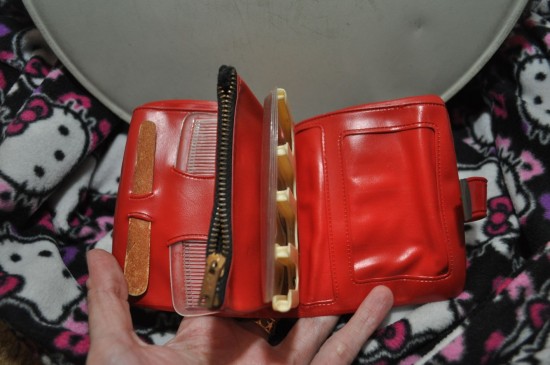 Inside it's lovely, with a comb and nail file, zip-pouch, a coin slot, some vinyl picture-holder thing(?) and an ID slot..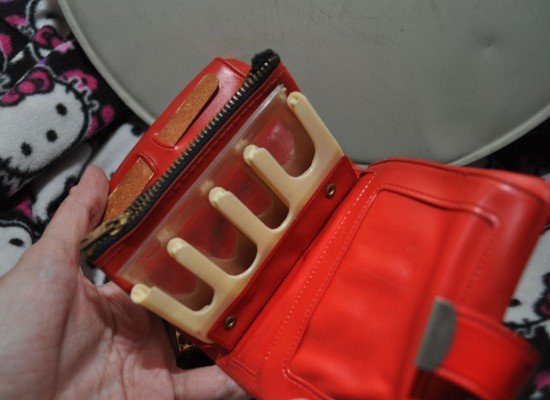 Better look at the coin-holder thing.