I truly love hats and used to wear them all the time. These days, I've really no place to wear them so they sit, stacked in hat boxes, stored with acid free tissue paper and frequently changed desiccants. I've been collecting hats since childhood and in high school, I began seeking out vintage everything. These might not be worth much, but they are my treasures :)
Probably most of us here have had one of these at some point. This classic red felt cowboy hat with white ribbon stitching is still my favorite. I WISH it still fit! I wore this constantly when I was kid….especially when I rode my wooden rocking horse!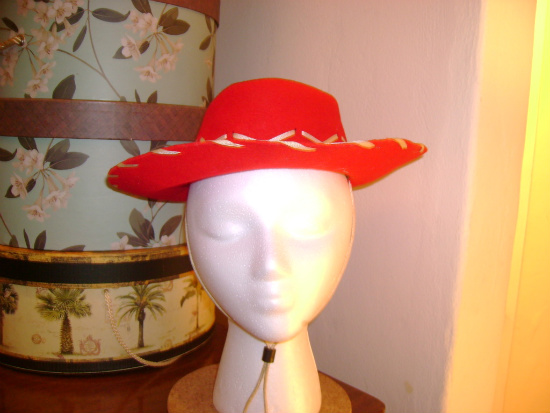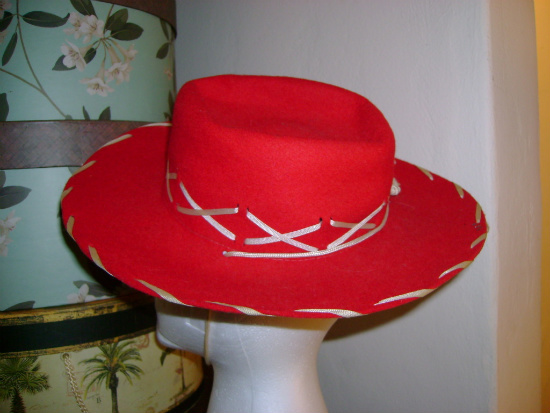 Scene: Disney land, circa 1980, desperate, agonized plea entered for the purchase of this hat. Who needed mouse ears when this extremely fancy, glamorous, high class "victorian bustle hat" was being sold on Main Street?! I remember my folks being at great pains about this. This hat was not cheap, especially for my parents, but it was special day and as promised, I took very good care of it. I'm pretty sure my grandmother got a matching one in purple. Yes, I wore this. Everywhere. A Lot. The pink ribbon which holds it in place was replaced several times, that's why it doesn't match!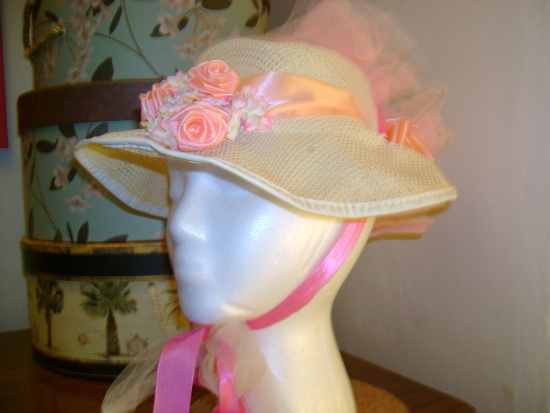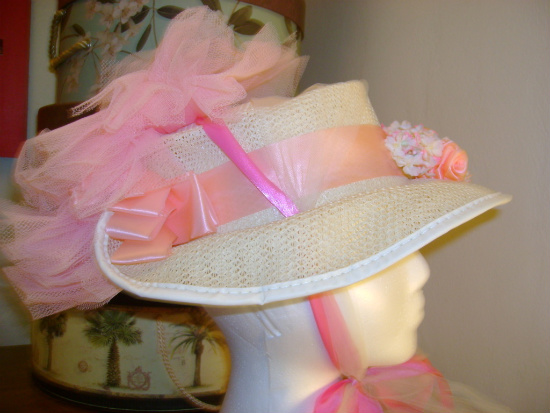 This is a hat I purchased in my late teens, but as it was made for a younger girl, I'll post it with my childhood hats. I love this hat and it's really well made. The brim actually folds under and makes it extra sturdy,and it gives the brim a nice shape…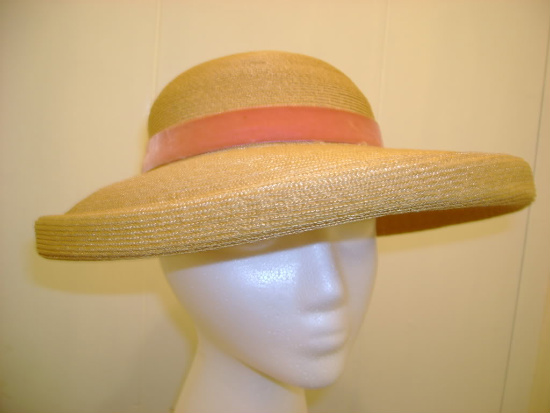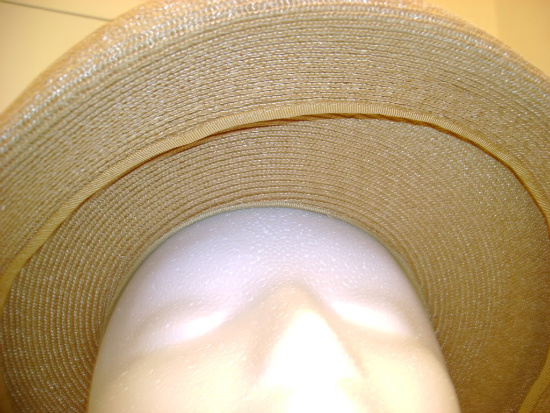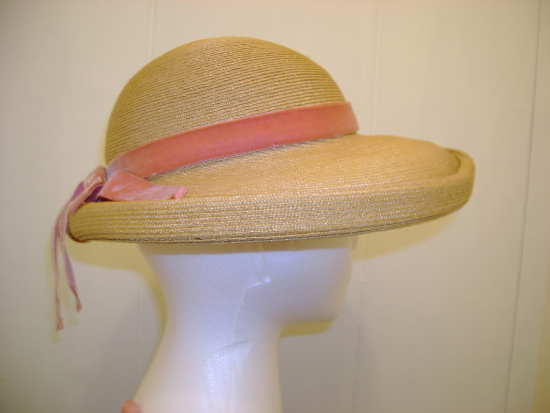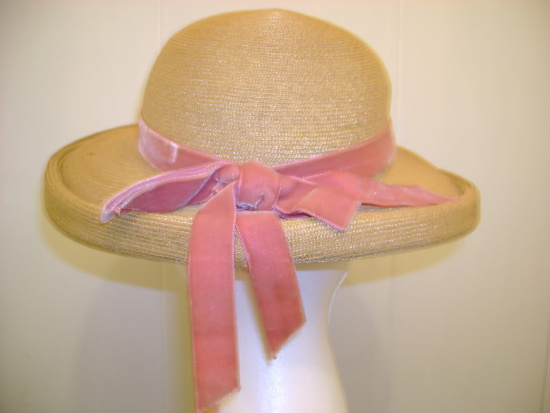 Wow, If I only do 3 hats per post, there are many more posts to come! Hope it doesn't wear thin!!!!