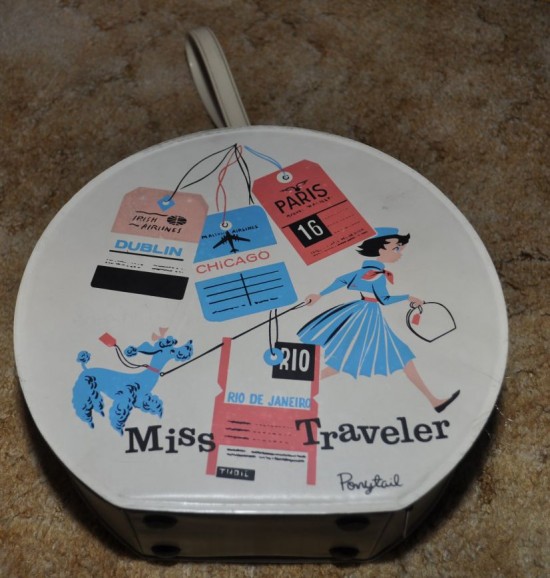 I haven't dug my Ponytail branded lunch box out of the closet yet, but I do have this "Miss Traveler" bag out to share. I do use this when I go on trips. =) Isn't it just the cutest? I forget where I got it, a yard sale or something.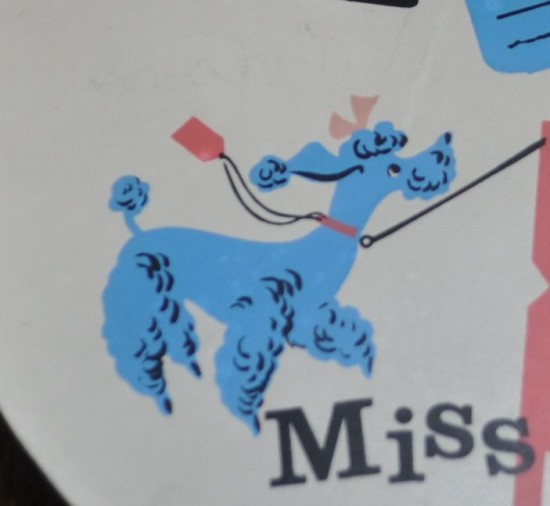 It zips shut and on the inside on the lid there is a mirror. I loooove it. The inside and reverse side are blank. It has little faux-brass feet on it. I love carrying this thing when I go on trips… people always look at it with envy, kekeke.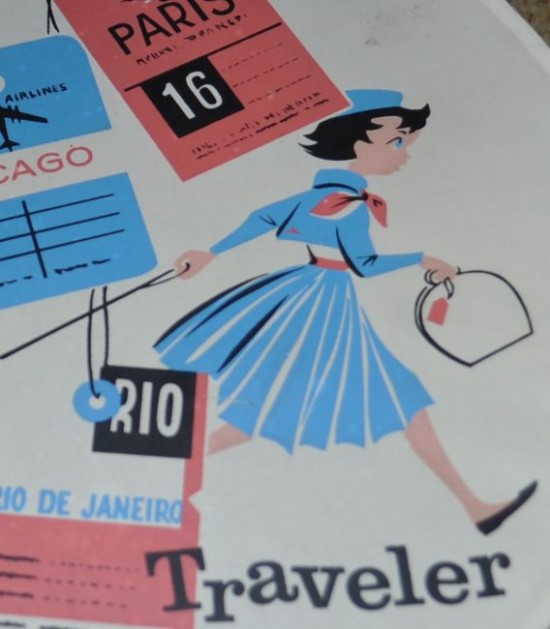 So cute! And she's carrying a bag that is the same.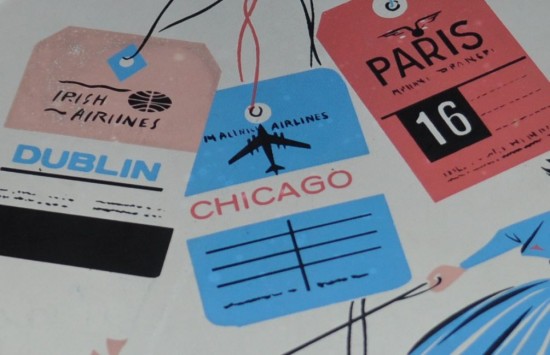 Girl gets around!