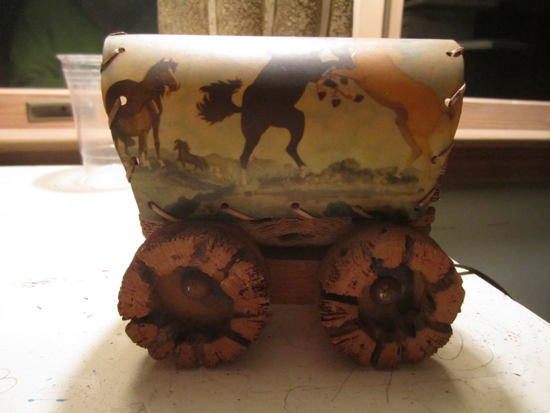 I purchased this, no questions asked, after seeing it in the display case at the Goodwill in Hyannis MA. Price tag was $25.00. I will only buy certain western themed kitsch and this was a winner in my book. It measures 5 1/4 x 5 1/4 inches and is in perfect working condition. It came with a blue bulb already in place.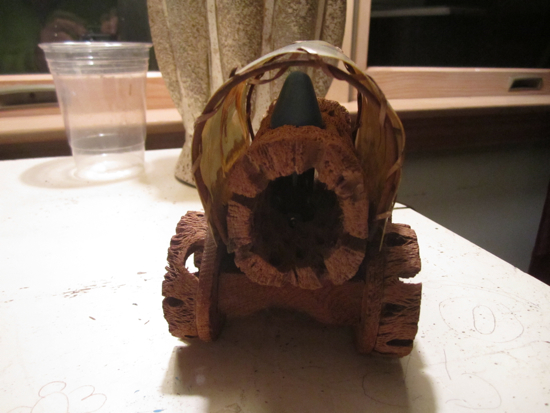 Shot of the inside. I'm not sure if most of it is made from aged wood or cactus or what, looks like wood to me…..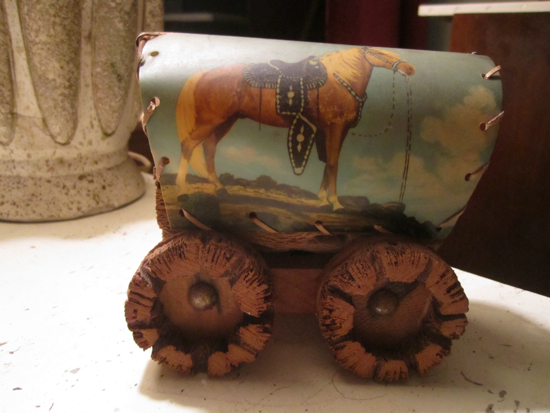 The other side….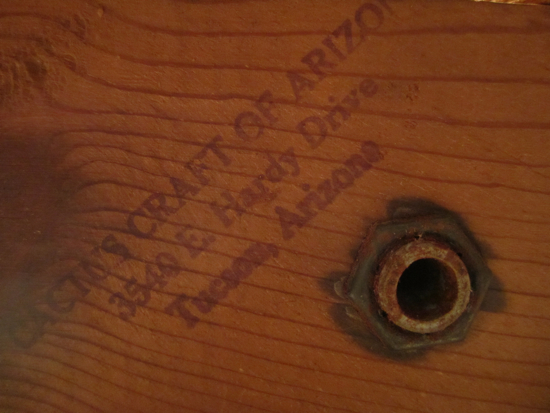 Cactus Craft Of Arizona, 3540 E. Hardy Drive, Tucson, Arizona. The only thing I am not totally crazy about is that I have to unscrew the whole thing to replace the bulb.