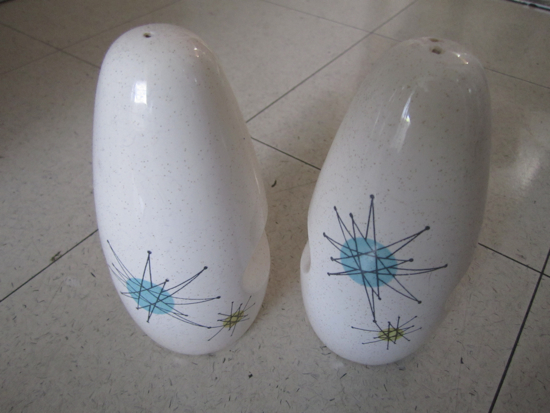 Large set of Atomic S&P shakers. Love the indentations on the sides to make handling these large shakers easy for any person!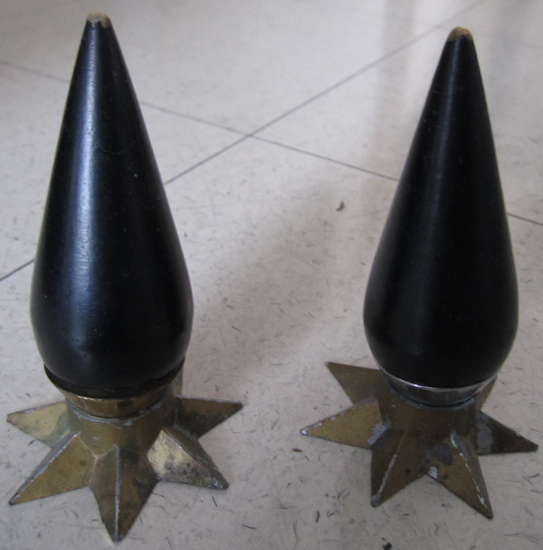 Another incredible set of S&P shakers.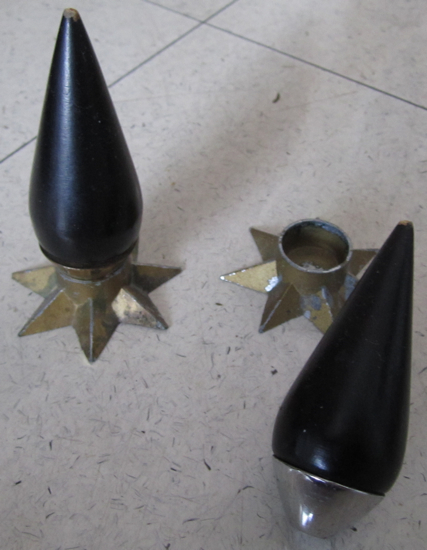 They sit in those little stars.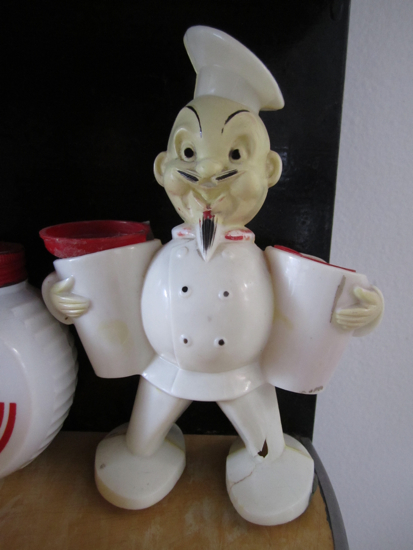 Chef holding a set of S&P shakers. Allee has some incredible kitchen kitsch with the image of this little chef on most of the pieces. There is a great collection hanging in the kitchen at "Willis Wonderland".