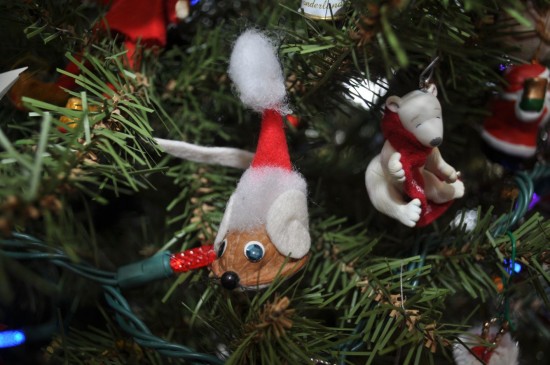 The holidays aren't over at my house until after my birthday on 1/11. (1/11/11 this year!) So, here's a few more ornaments that I thought were kitschy enough to merit submission to the kitschenette.
Here's a mouse made out of a walnut shell that my then-babysitter made me when I was a little girl. Sequins for eyes!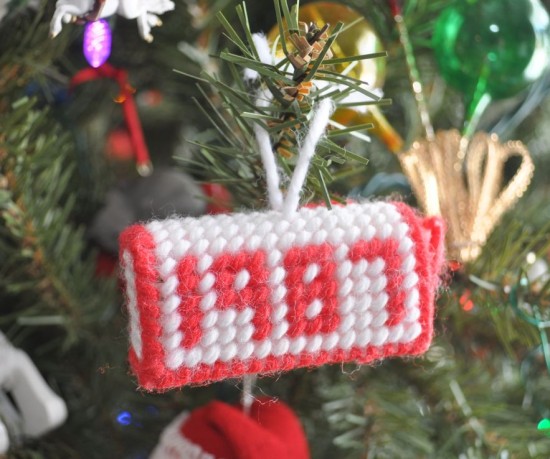 A neighbor lady made me.. she made a bird house too but I can't find it on the tree.. when I find it I'll take a pic of it too.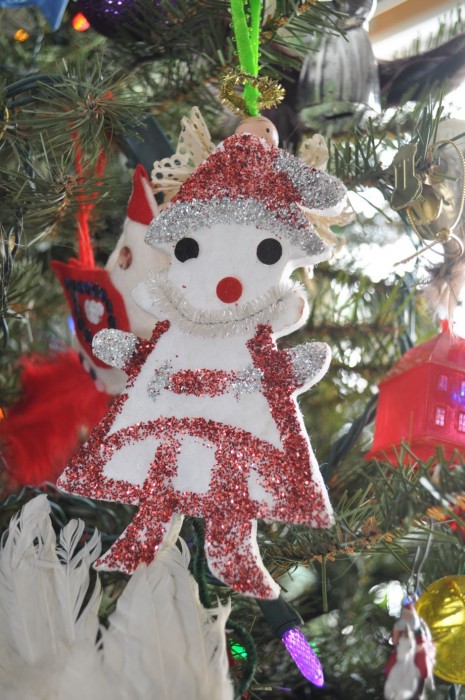 Styrofoam and glitter Santa with a pipe-cleaner for a beard, and another pipe cleaner jammed up his behind in order to hook him to the branch. I have no idea where he came from but he's pretty old.