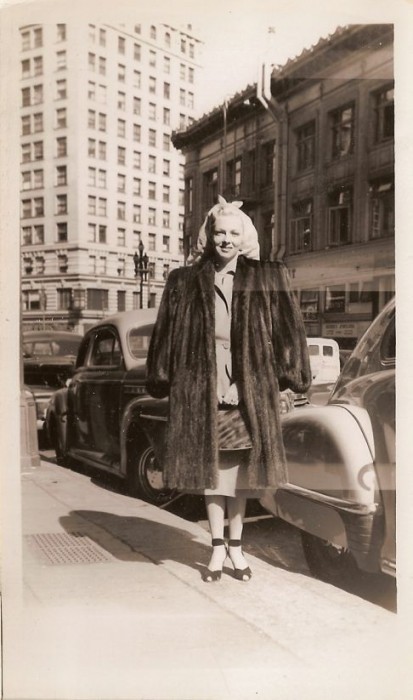 Here is a photo and autograph I was delighted to pick up a few years ago (so excuse the poor scan.. I scanned it a few years ago!)
This is Vivian Blaine, probably most famous for originating the very-kitschy role of Miss Adelaide in Guys & Dolls on Broadway. She was also in the movies, where she reprised her role of Miss Adelaide, and played the smokin' hot redhead in the 1945 version of State Fair.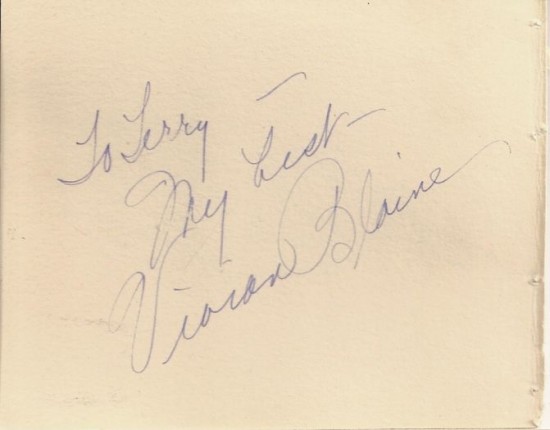 The other side has another autograph made out to "Terry", but I can't read the signature. I'm not sure where the photo was taken or when, but it's definitely her. If anyone can identify the location I'd love to know… I'd assume NYC, but it could theoretically be somewhere else.
It's just a great little piece of Broadway-nerd history that I am very happy to own. One of the great things about being a fan of semi-obscure people is that I get to snatch up a few things like this.