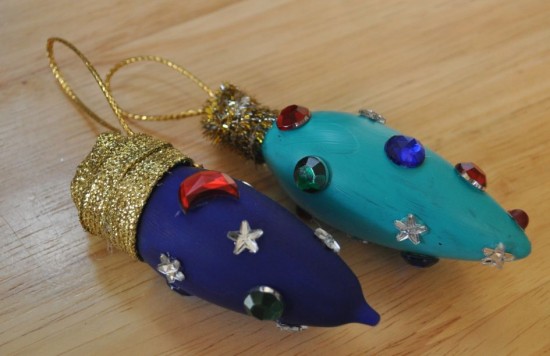 Around my house, the holidays aren't officially over until 1/11, my birthday. (1/11/11 this year!) So I'm sure you won't mind taking a look at these recycled Xmas ornaments I made? They are made out of dead lightbulbs .. haha…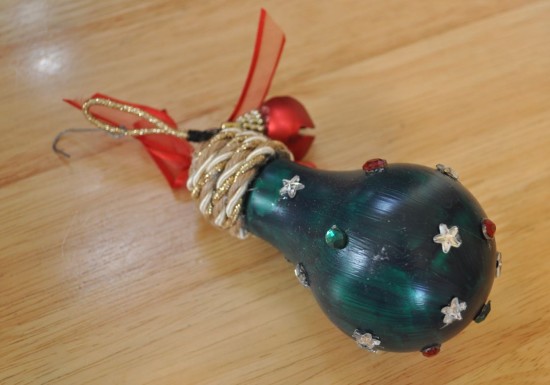 I put a bell on this one.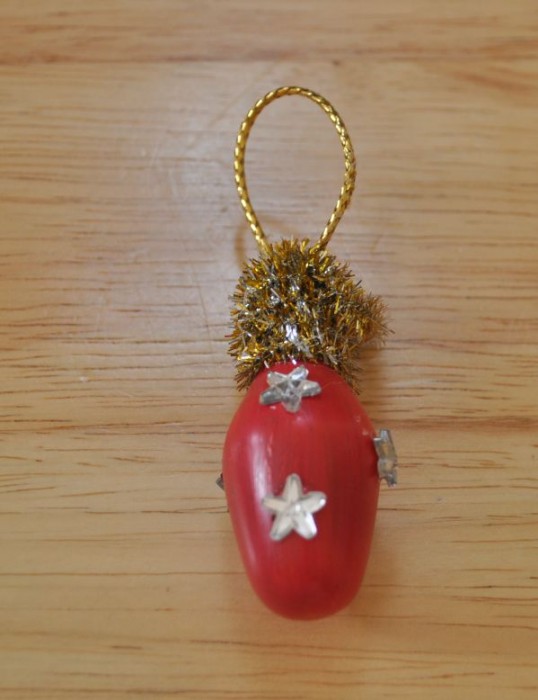 Any size bulb will do.. this is a nightlight bulb. It's best to have a block of styrofoam laying around that you can stick the bulb into while it dries.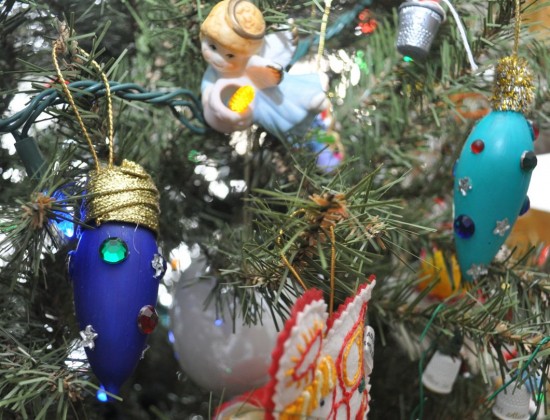 They look pretty good on the tree… or wherever else you feel like hanging a big 'ol lightbulb.