I grew up watching I Love Lucy (many can relate,huh?) and to this day I am convinced that Lucy, despite her complaints to Ricky, ALWAYS had something to wear…And , it goes without saying that despite Fred's gibes claiming otherwise, Ethel was not in the least bit fat or less glamorous than Lucy. They wore beautiful dresses, coats, hats and gloves and those were only the things they cleaned house in! The fifties is probably my favorite decade for fashion and perhaps I've erred by not changing into a hat or two while I'm scooping litterboxes, vacuuming cat hair dust bunnies, and scrubbing toilets…I guess that's easy enough to change…..
These are some fancy little hats meant to decorate poodle hair-dos like Lucy's and I love them!
This hat is vintage from the 50s and the little handbag ($10 at Target years ago!) had a similar rhinestone embellishment, so I store them together. Anyone who says that shoes, hats and bags should never match just isn't correct!!!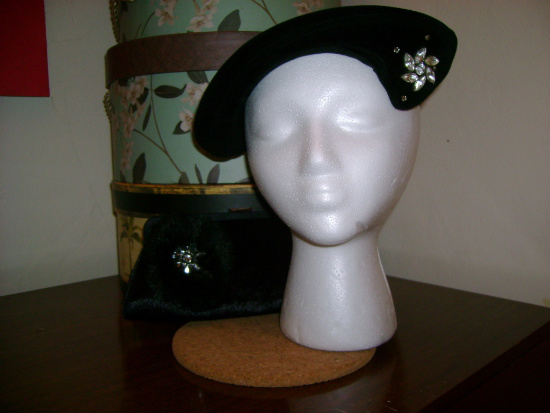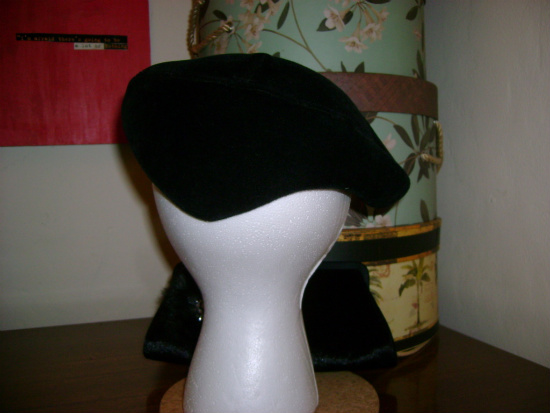 I LOVE the color of this one! It's velvet and just beautiful!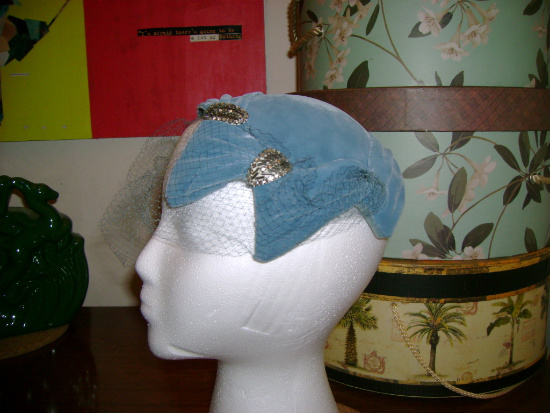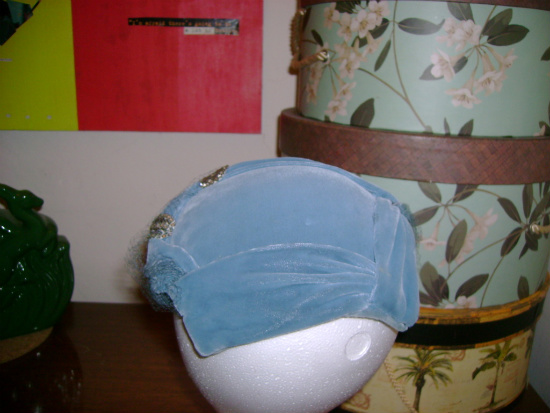 It's hard to show how lovely this little one is. It's almost like a headband and the veil has velvet polka dots on it…LOve it!!!! Lucy definitely would have worn this to wash the dishes!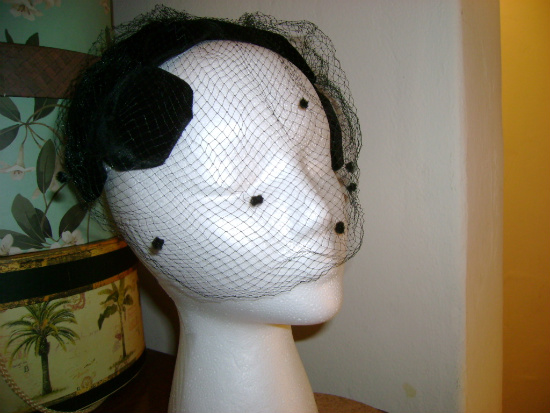 The back is layered in 3 sections…….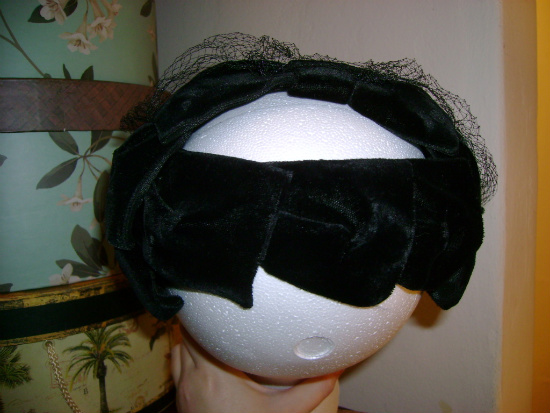 The front looks like a bow…..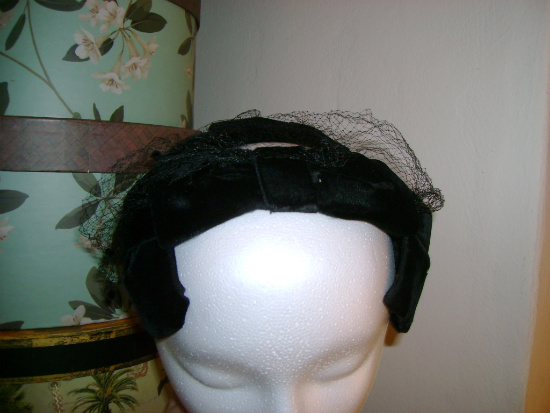 The front and back cross each other at the sides………..