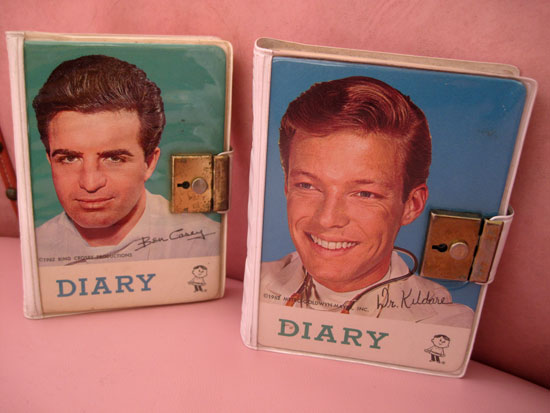 I've laid in bed two days now nursing my just-operated-on knee back to health. As someone who literally never sits still, I've been a fairly model citizen since the surgery to repair a torn meniscus on Tuesday. Portable electronics certainly help and my love of bad television has been an excellent babysitter. But, most of all, I have excellent friends who have come to visit me and partaken in some spectacular photo ops: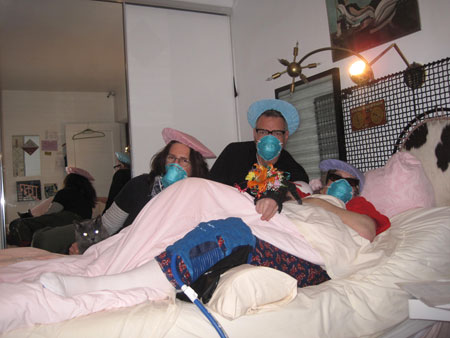 (L-R) Nurses Prudence Fenton and Charles Phoenix and patient Willis.
Nurse Maxine Lapiduss also came by and dropped off some excellent homemade Moraccan stew, unfortunately not featured in this photo but very much featured in my stomach last night: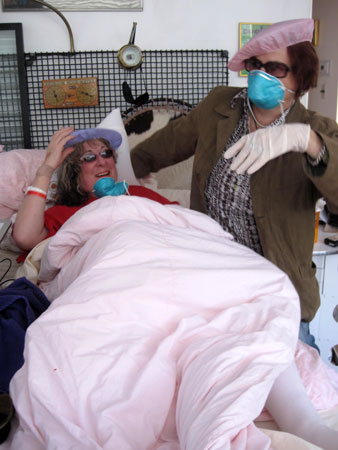 Don't ask me what's going on under my blanket to give it such peculiar formation. Perhaps one of the cats was snoozing under there at the moment this was snapped. I certainly don't want anyone to think I've expanded to the following from munching on Saltines, Ritz crackers and applesauce these last couple of days: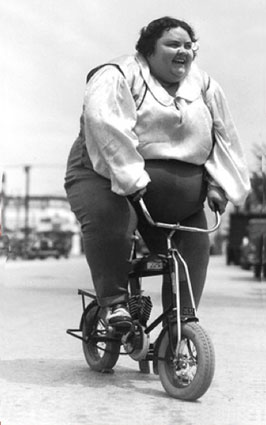 But, back to matters at hand – my beautiful 1960's Ben Casey and Dr. Kildare daily diarys. Both this blog and the aforementioned portable electronics have dispensed with the need to keep track of my progress in an old school diary, as well as those innermost thoughts that come when one loses all the privileges of physical freedom. When I was 12 years old and had my first surgical procedure, the removal of an ingrown toenail by Dr. Smellsy (would you choose to be a foot doctor if that was your last name?!), I wrote all about it in my Ben Casey diary.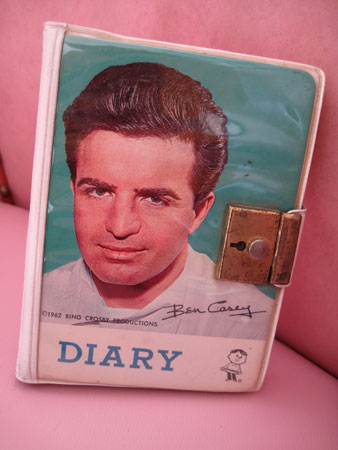 Were this my actual diary from my youth I would show you what I wrote inside, probably wishing that the boy I had a crush on because he was one of the only people taller than me in school would come visit me in my toenailless state. This diary, however, was purchased a couple years ago on eBay where I also found its perfect mate, a Dr. Kildare diary.
Dr. Kildare was on TV the same years as Ben Casey, 1961-66. There was a clear-cut division between Casey lovers and Kildare lovers, the former doctor being brooding, dark and handsome and the latter clean-cut, blonde and smooth. Although at the time I definitely preferred the Type A personality, brunette Dr. Casey – he looked more Jewish – I've definitely rescinded my vote in recent years and hopped over to the Kildare side.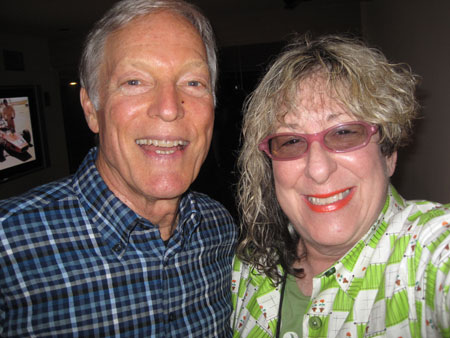 Let me tell you, Dr. Kildare, a.k.a. Richard Chaimberlain, is still rockin the smooth. So much so that I would've loved to take him into the operating room with me. It would've given me so much to write in my diary about!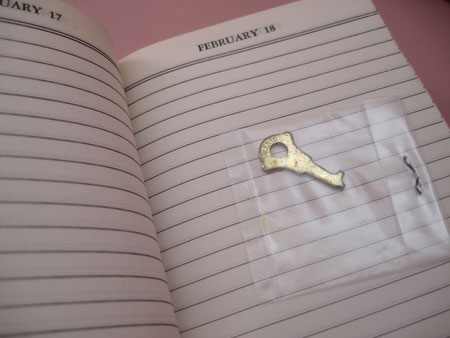 But for now, I'm just excited that Dr. Stetson, my excellent knee surgeon, did such a good job. He may not have had his own television series and things like diaries, wallets, pencils and cufflinks made in his likeness, but ultimately I'd rather have a functioning knee than a functioning Thumpy any day!