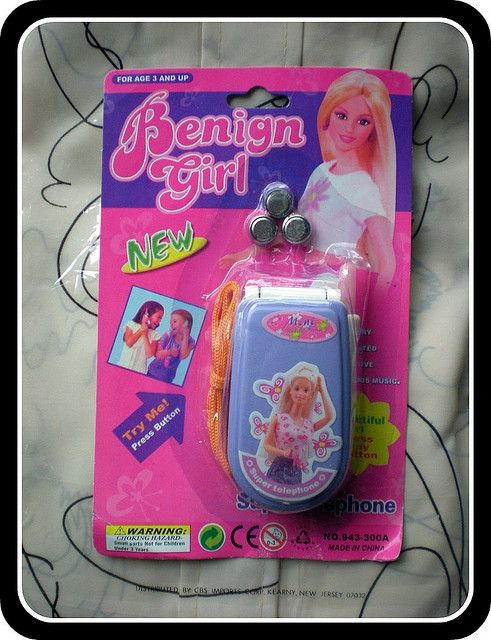 My friend Katherine sent me this Bootleg Barbie Phone a few years ago.  She got it at a dollar store in Chicago.  Isn't it hilarious?  "Benign Girl?!"  Well, I guess that's a compliment.  I guess.
"Super Telephone?"   There is just too much awesome going on here.  Unfortunately, it doesn't work and I haven't wanted to remove it from the package to put those extra batteries in there, though I guess I should try to carefully open it.  Of course, it was made in China. =)  The bootleg picture of real Barbie dolls is the topper on this one.
I NEVER find cool stuff like this at dollar stores where I live, ours don't get the cool cheap-o Chinese stuff.