More crazy-cheap Barbie wannabes!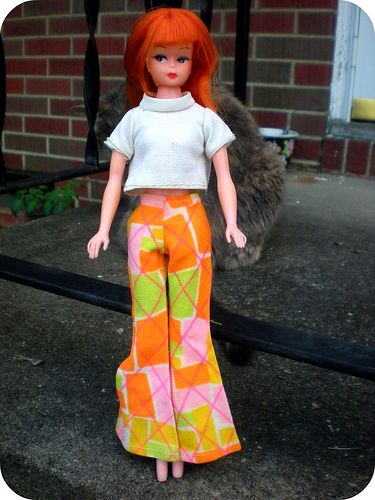 I LOVE  this redhead!  Red-haired dolls are my favorites!  She is very cheap and her face has been squashed/jammed down onto her neck knob in a harsh way, making her face look weird.  Excuse Miss Mokey in the background, haha!   I'm pretty sure this is a Princess Grace Doll.  Her hair is so technicolor!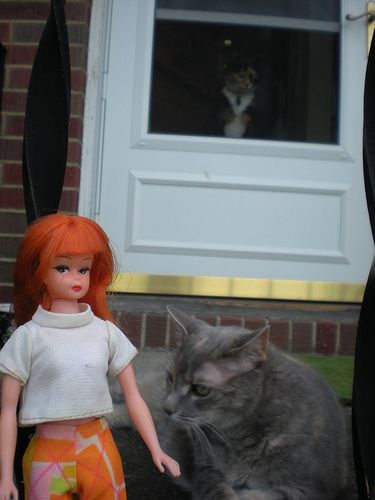 The cats love to get into my photos. : P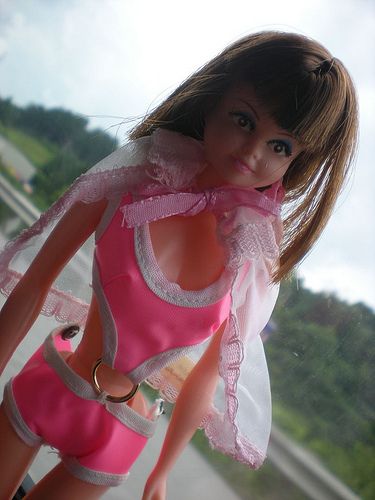 And here is the very popular clone, Maddie Mod, which I think I submitted a whole post about, but I can't remember if I did or not.  Did I?   I have her very-mod box and everything, so I'll maybe make a post so you can see all of that too.   I just love Maddie Mod… I have a couple of them.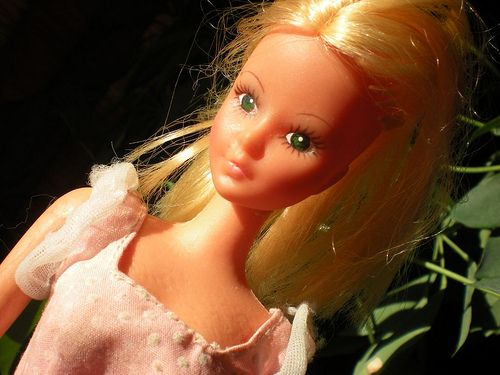 An unusual green-eyed clone doll.  I believe she is Charly by Durham Toys.
Clones are great because they are truly ENDLESS and you never know what you are going to find.