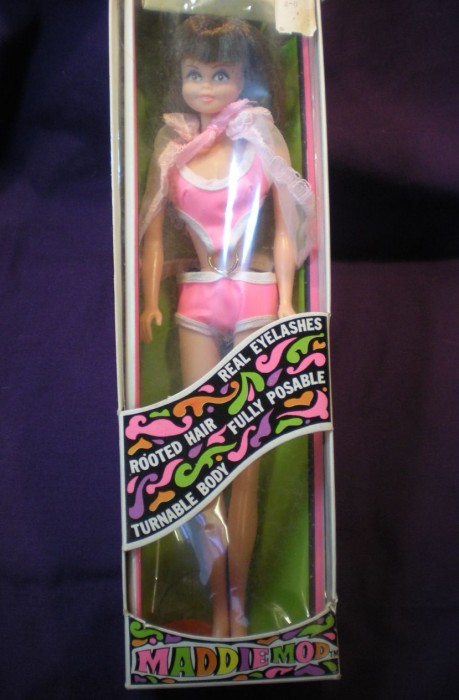 Barbie doll has had many competitors, or "clones" over the years. The grooviest of these is surely Maddie Mod. Made by the Princess Grace Doll Co. in the late 1960s, and later by Mego in the 1970s. Maddie Mod had a really cool wardrobe of fab but cheaply-made costumes. She may have been cheaply made, but she was awesome. Imagine my joy at finding this Mint-In-Box Maddie! I found her at an antique shop, where everything else was ridiculously overpriced, for only $6! Woo! At first I thought it said $60! I love deals. =)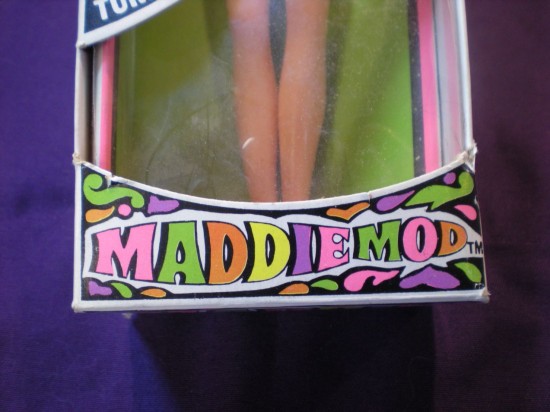 Fantastico graphics!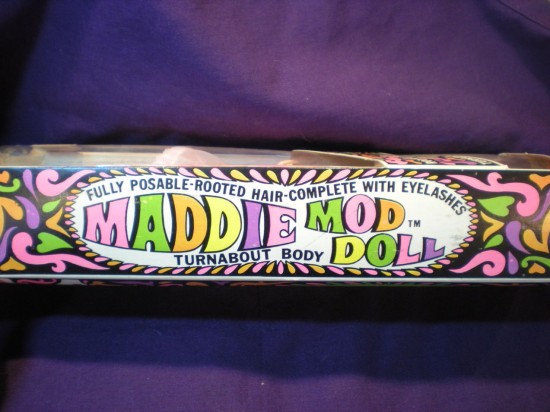 Super-60s….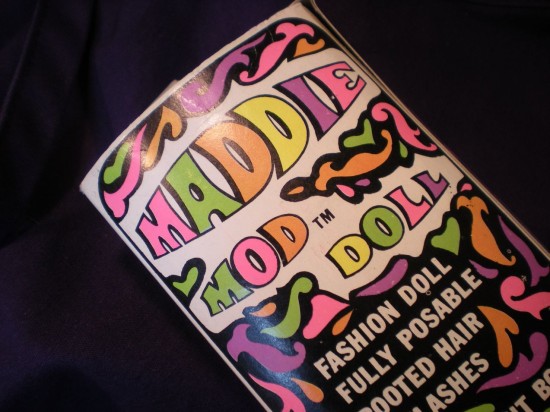 Leave no space un-decorated.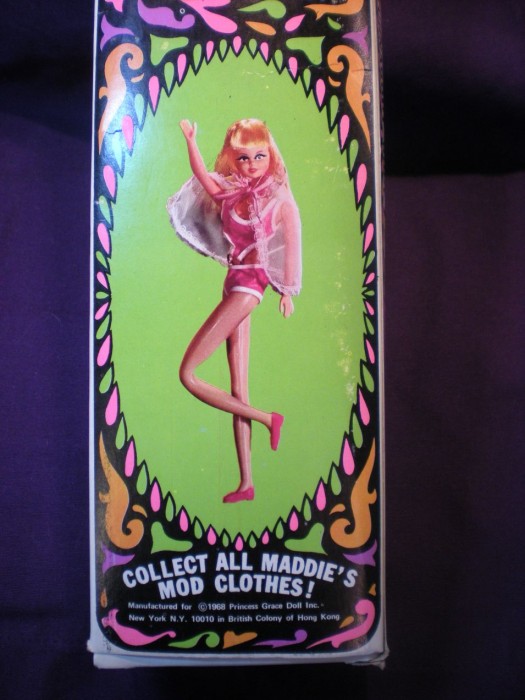 Note: Maddie's leg can't do that unless you break it. She came in a variety of hair colors, hair styles, and skin tones.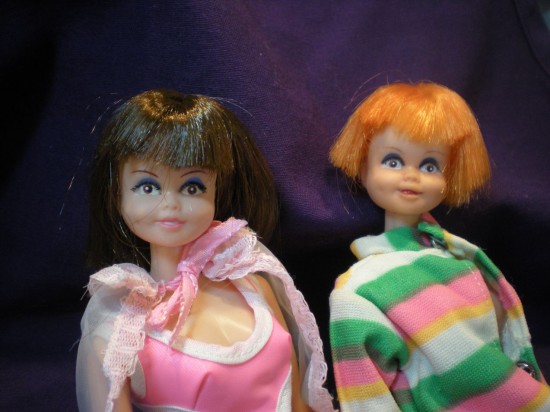 Here's Maddie out of her box, with a sister Maddie Mod who has had a haircut and lost her eyelashes and makeup. I like them both.. looks like the redhead is also having a wardrobe malfunction, oops!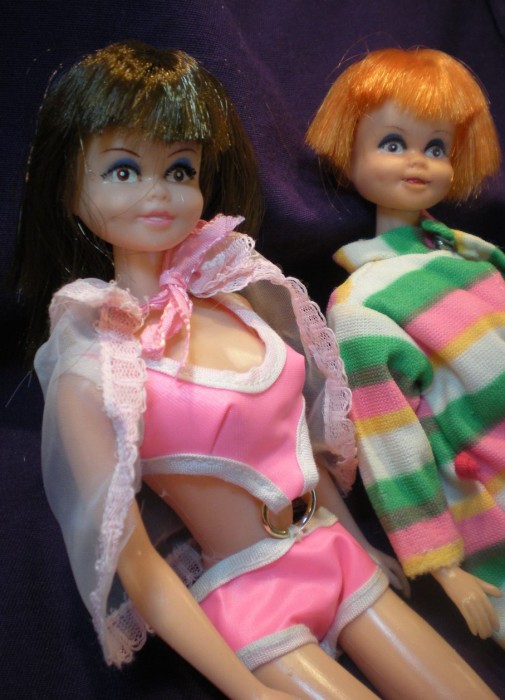 The swimsuit is pretty mod…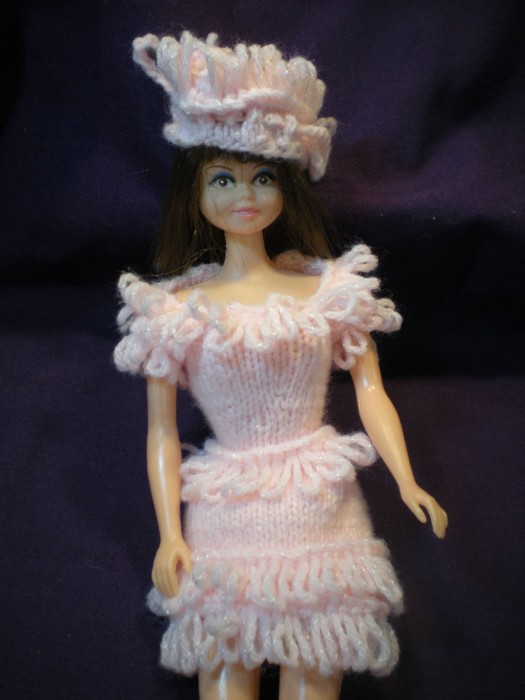 When I found Maddie, she was wearing this stylish hand-made outfit. Her original outfit, including shoes, were stuffed into the bottom of the box. Maybe grandma made this for someone who was less than enthusiastic about it?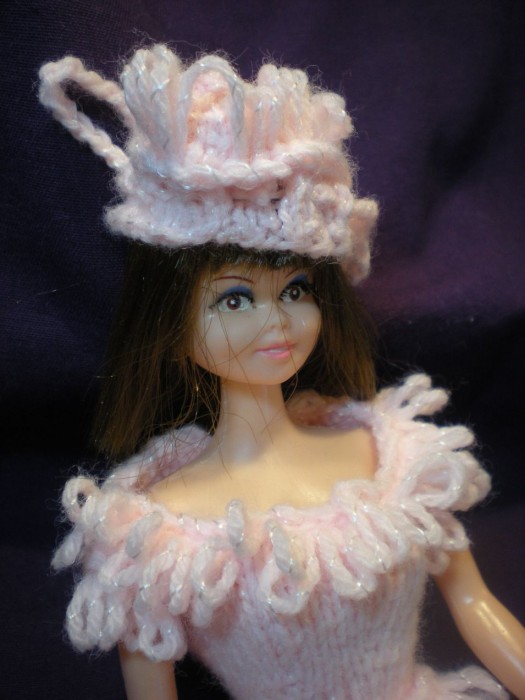 I'm pretty sure this hat is kitsch all by itself… surprisingly well made, though.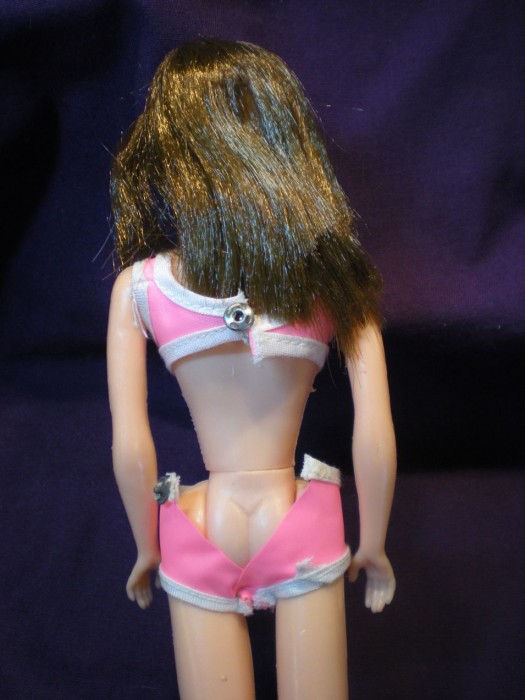 The vinyl in Maddie's swimsuit shrinks over the years, so it doesn't quite fit anymore! Either that or that plastic piece of pie she ate went straight to her hips. =)
Maddie had tons of cute outfits, you can view some of them here: http://www.sindy-dolls.com/maddie_mod.htm