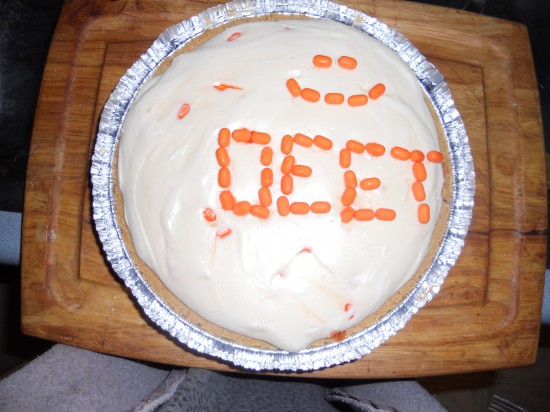 Came across a recipe for a TicTac pie on a site called Tacky Living and gave it a try.  Deet is a new word I learned earlier this week…next time I need to start further to the left and center better!
The web page with the recipe….I like how it got an award for being Tacky!!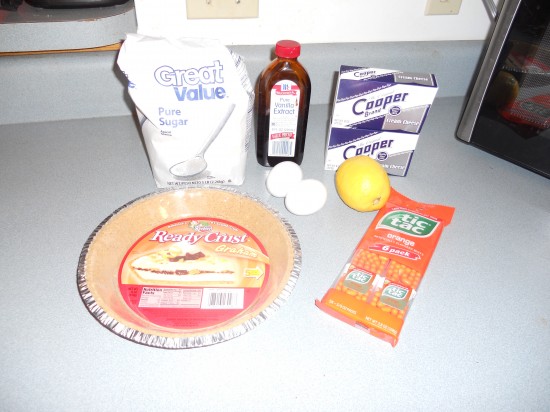 The ingrediants……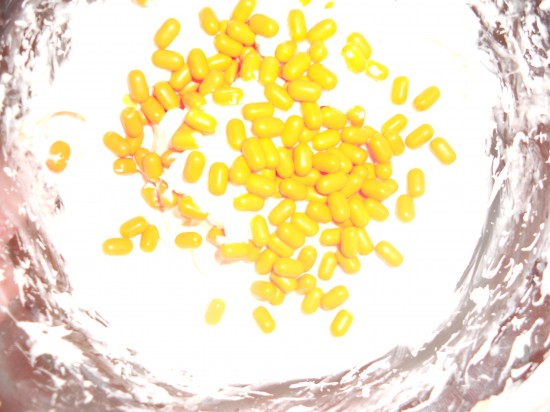 The  orange TicTacs looking yellow when added to batter…this is due to my poor photography skills using lighting..they are still orange!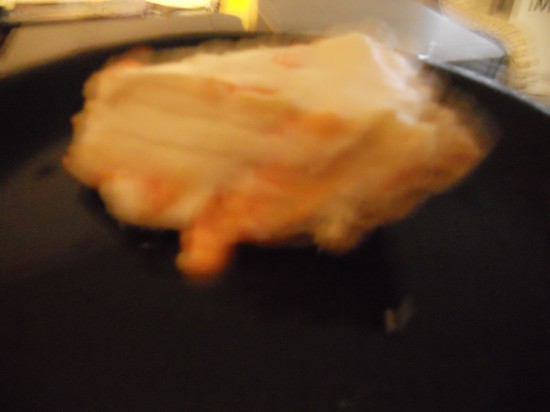 A slice just waiting to be enjoyed!!