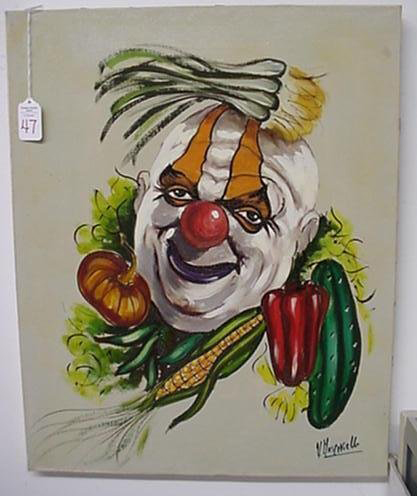 This one is near and dear to me…sort of.
Growing up, my grandmother had this terrible clown hanging in the kitchen of her very old New England  house.  It scared the bejeebus out of me and rightly so, don't you think?
This is just a photo of one my cousins found for me (it's a family joke at this point). We no longer have the original. However, if anyone sees this and has one…contact me!