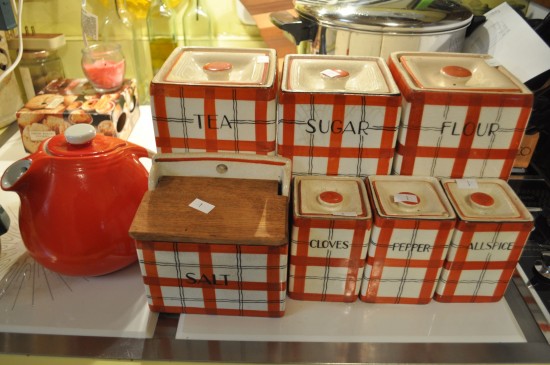 I've been sick for a week or so, and feeling better, I thought it was the perfect time to go to an auction that was near my house today.
I got this lovely set of 1930s-era canisters and a cute Hall teapot for next to nothing.  There was a lot of other junk in the box too but this was what I was bidding on. =)
I don't know anything about this pattern, but I really like it and hopefully I'll have a good place for it some day.  If you know anything about it, please share.