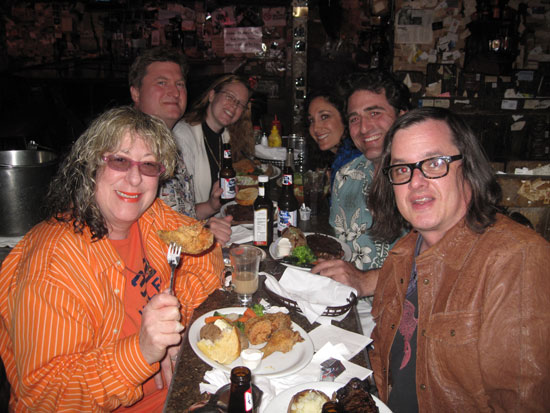 No time to write or curate kitschtastically correct items for you today as I'm up at the crack o' dawn to speed over to the Clean House garage sale of two of our most dedicated aKitschionados here at AWMOK.  Here's a photo from last night at dinner at an insanely wonderful steak house with literally millions and millions of business cards tacked to the walls, ceilings, seats and anywhere else one could possibly think of. That's me displaying the chicken and aKitschionados Mark Blackwell, Meshuggah Mel and kookykitsch across from me.
If I had more time and wasn't afraid of not being first in line I'd show you some photos of the steak house itself but suffice it to say that everything inside as well as all conversations and outfits matched the magnificence of the evening's entertainment.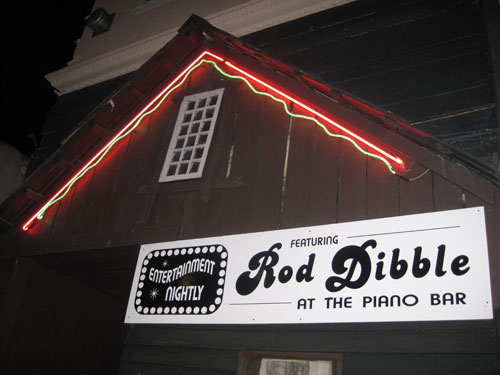 More tomorrow showing you the spoils of my clean sweep of kookykitsch's and Meshuggah Mel's house.  Until then, Happy pre-Valentines Day from AW at the Holiday Inn, Oakland airport.