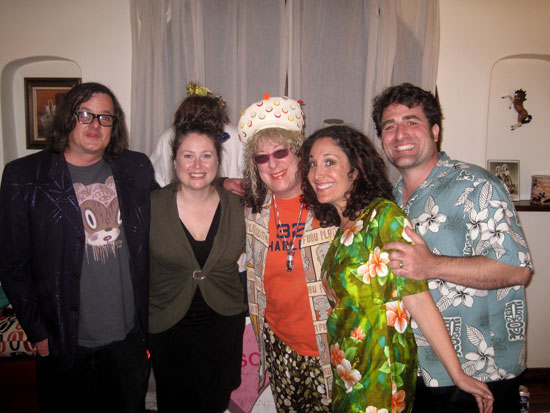 (Literally among the first aK's to join AWMOK in September, 2009 – (L-R) Mark Blackwell, windupkitty, QoK AW, kookykitsch and Meshuggah Mel.)
Up north at kookykitsch's and Meshuggah Mel's Clean House garage sale.  I made a KILLING but can't utter a peep about it until the show airs on The Style Network over the summer.  But we had a fantastic party last night, thrown in my honor I might add, so excellent points for all new aKitschionados pictured below.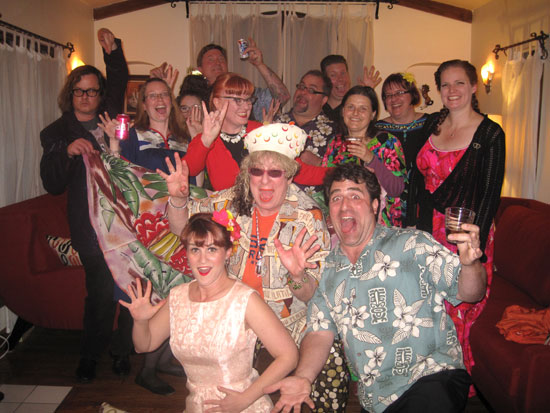 Jumping in the van now and heading back to the Motherland down south.  All will be back to normal here tomorrow as far as vociferous amounts of your kitsch being featured.