…featuring the "YOU DON'T HAVE TO BE JEWISH" Players- Frank Gallop, Lou Jacobi, Betty Walker, Phil Leeds, Valerie Harper, Anthony Holland and Bob McFadden.
This album was recorded LIVE in Mono and Stereo at Columbia Recording Studios, New York City, January 24,1966. On a personal note, I have to say that 1966 was a very good year.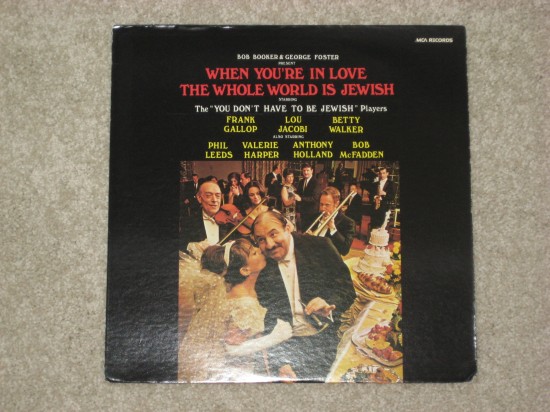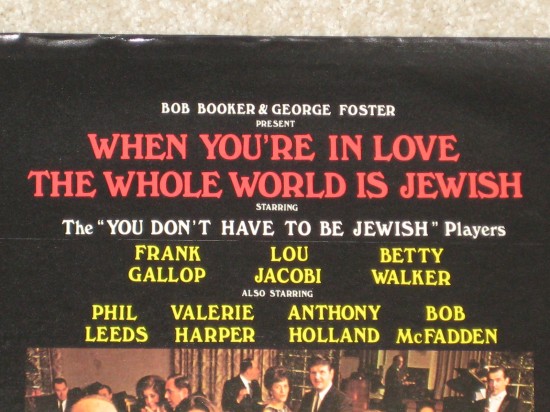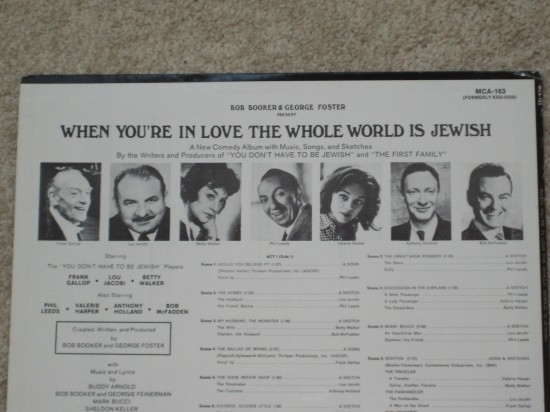 I admit it, I don't actually have a record player right now. Of course that has never stopped me from buying records for the great cover art! When I finally get my record player I may have to hide from the world for a week or two so I can listen to all my albums.
Until then, there is always the magic of the internet. Would you believe it?