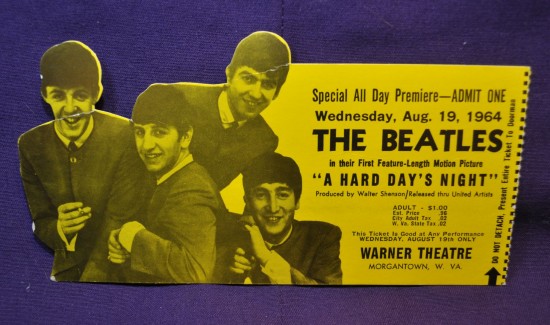 One of my prized possessions, a ticket stub from a premiere of "A Hard Day's Night."  Special enough because it is Beatles memorabilia, but prized because it is from my favorite hometown movie theatre, The Warner Theatre.  The Warner is a beautiful art deco palace.  Unfortunately, it suddenly closed this past August, I was totally crushed.  However, there is hope it will be reopened again, soon.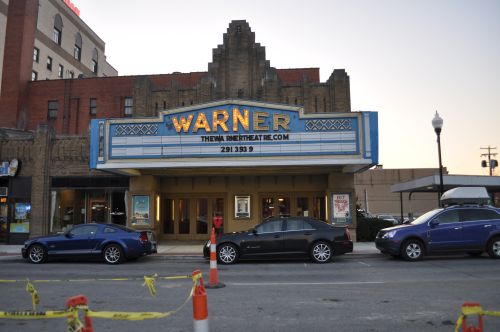 There was once a large vertical sign in the middle of the facade there, it was removed many years ago.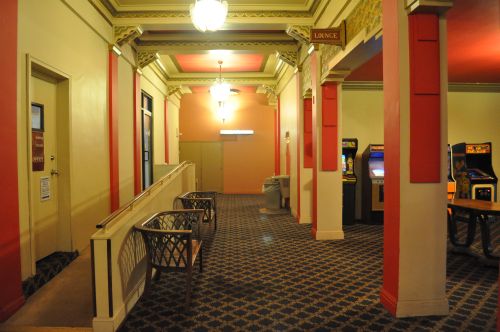 The Warner was designed by famous theatre architecht John Eberson.  Do you think teens crowded into this lobby to see The Beatles?  I need to look up some microfilm and find the answer to that question, I'll get back to you. =)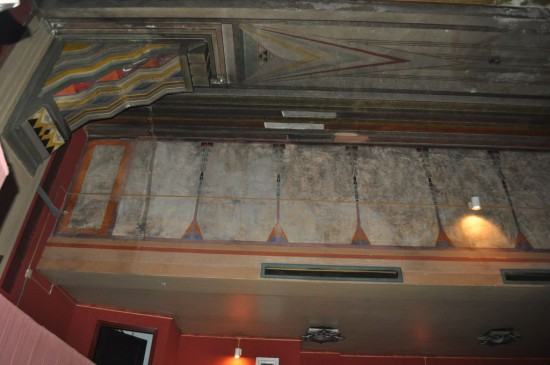 Some ceiling detail up in the balcony.  Unfortunately, the theatre was triplexed at some point, but it's still beautiful.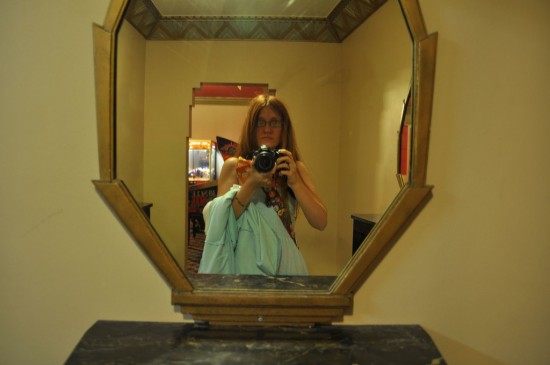 Me in the ladies' lounge.. the closing breaks my heart into a million pieces, I love this place. :(
For the record, the last movie I saw here was Banksy's "Exit Through The Gift Shop."  I hope it won't actually be the last movie I see here.  If anyone is interested in helping out with saving this theatre, there should be some major actions towards that goal in the next few weeks.