We were getting late into the party when Baby Doe got a surprising phone call…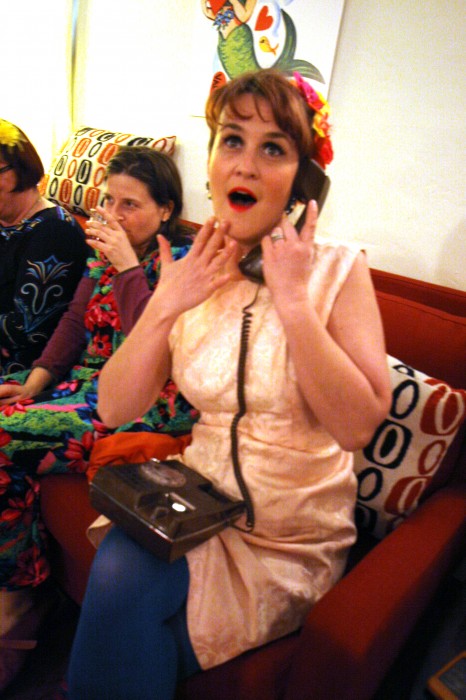 Then Todd tried to figure out how to do Right Hand Red.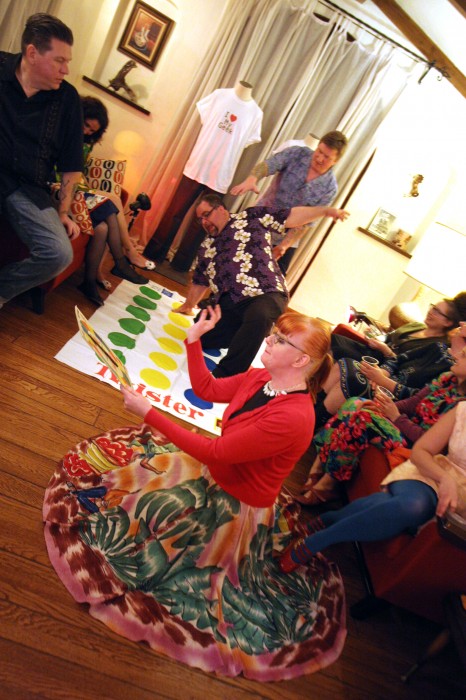 Fun was had by all…(I especially like how Allee wore a very Twister-esque appropriate hat.)
Karen rocked the spinner AND the full circle Mexican skirt.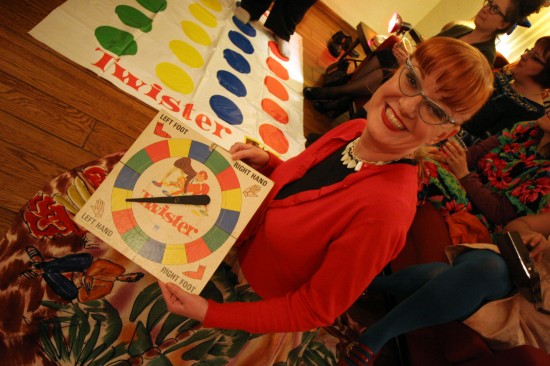 Ken, Jenny and Jessica were clearly enthralled with the Twister game.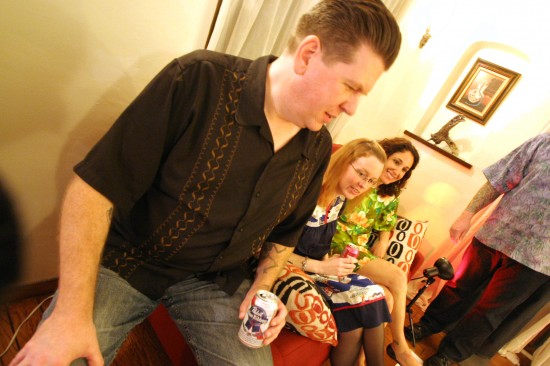 Then Baby doe kicked off her shoes and got into the action herself.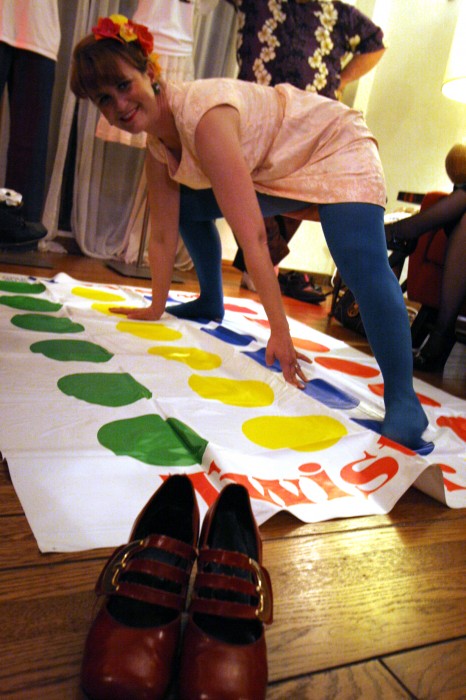 All photos by Rusty Blazenhoff 2011