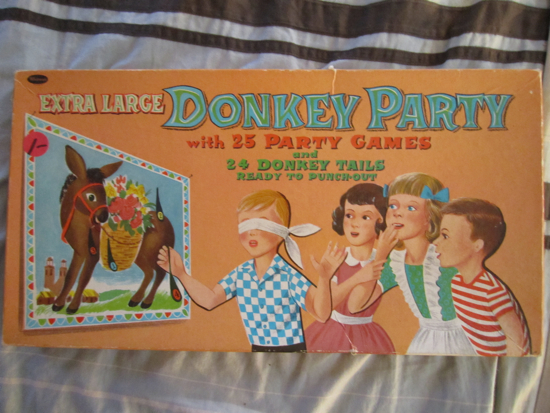 I found this game for a whole $1.00. Found it at one of the church thrift shops that I don;t usually go to on a daily basis. The game is made in Racine , Wisconsin but there is no year anywhere on this product. I don't think this group of children look like very nice kiddies. I always hated these games as the kids would almost always spin my ass way too fast and my lack of balance would step in! Okay, I'm digressing again…….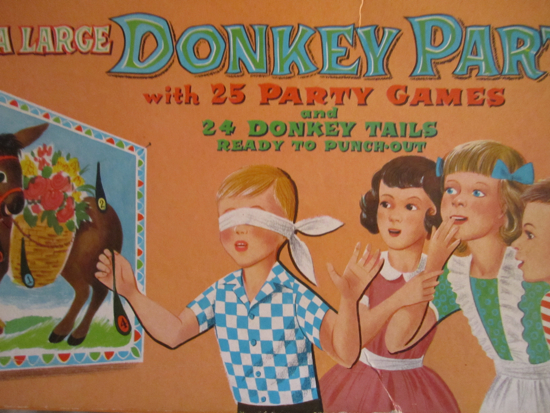 Where is he going to stick tail number 4?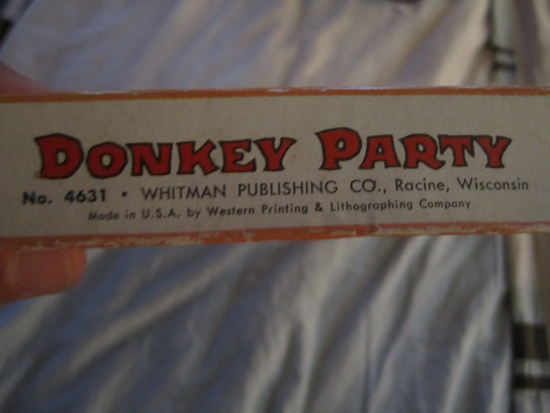 Donkey party made by Whitman Publishing Company.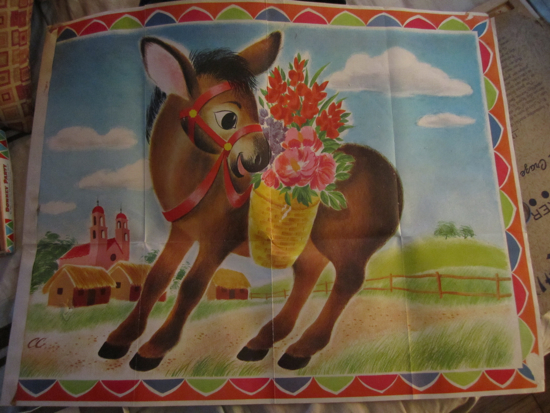 The actual donkey poster is huge and is made of surprisingly sturdy paper.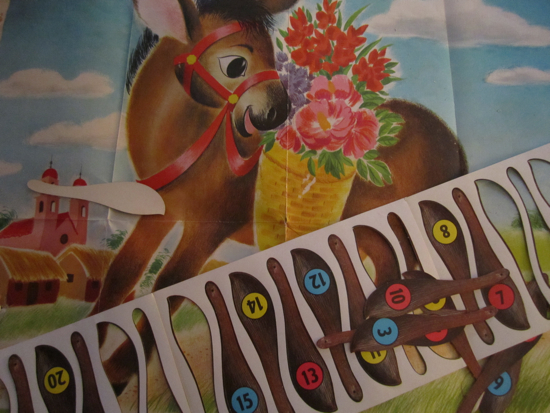 The tails.