For the confused vintage man unable to dress himself properly, comes this fantastic tie rack that I picked up last summer.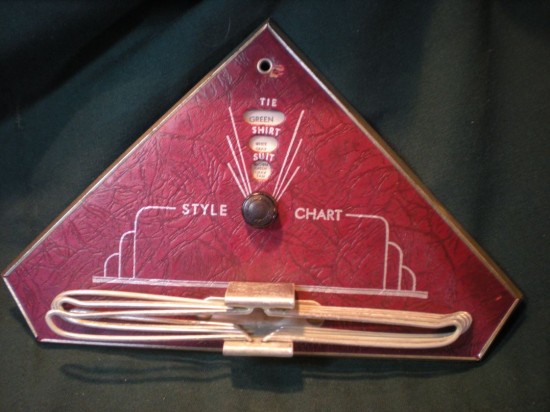 It's a tie rack with a little knob in the middle… to tell you what color tie you should wear with what color shirt with what color suit…. it's very awesome.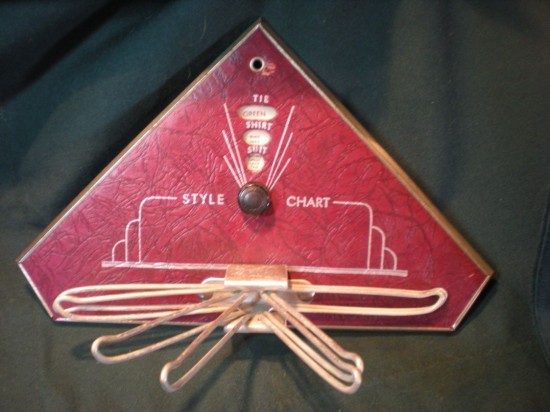 Metal arms stick out…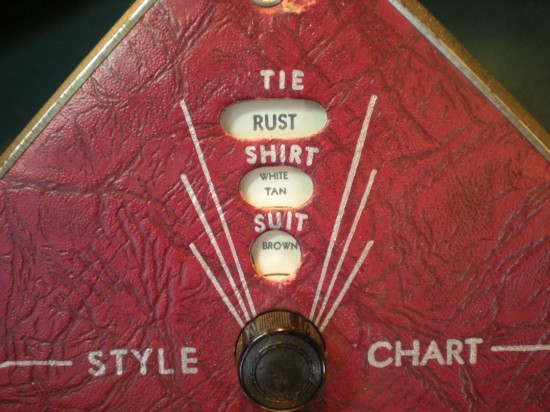 Rust tie, white or tan shirt, brown suit… no blue ties with your brown suit!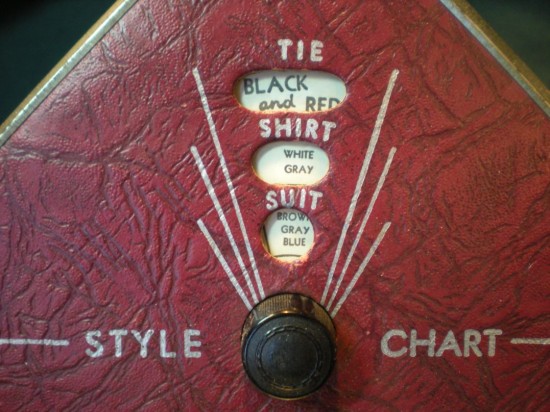 Ooh.. mixing it up with a black and red tie… but don't even think about wearing a shirt that isn't white or gray with your brown, gray, or blue suit.
Wow, these colors sure are boring… what can you wear your Sponge Bob tie with?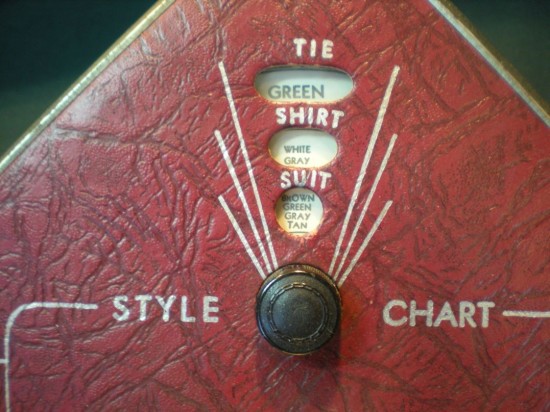 Green tie with green suit is about as colorful as it gets.