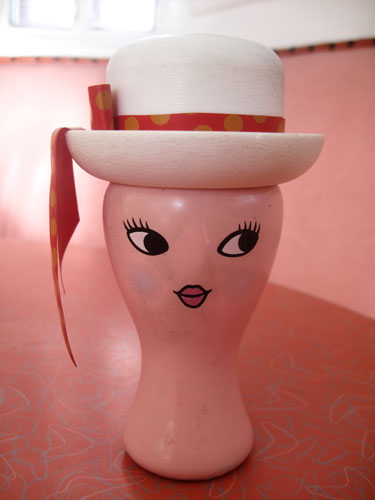 Though she's a little smudged, this early 70's bottle of Avon Miss Lollypop Cologne Mist still smells as good as she did back in the day. Which wasn't very good but very unmistakably Avon. Which, if you're a collector, is very good.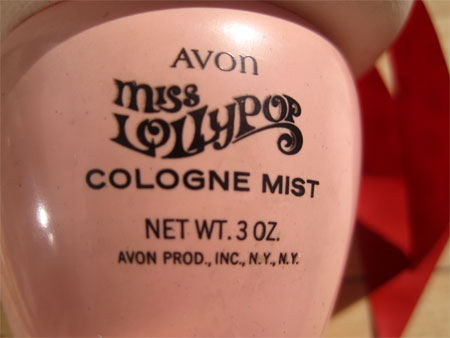 Though she's missing her little plastic spritzer thing, I did douse myself with Miss Lollypop once using the spritzer thing from a can of spray paint. Although I might have gotten a little Krylon Totally Tangerine in the mix, that was enough to let me know that the rest of Miss Lollypop will remain forever in the bottle as I don't want to walk around attracting raccoons or smelling like a just sprayed piece of furniture.
I do love her her stylish hat…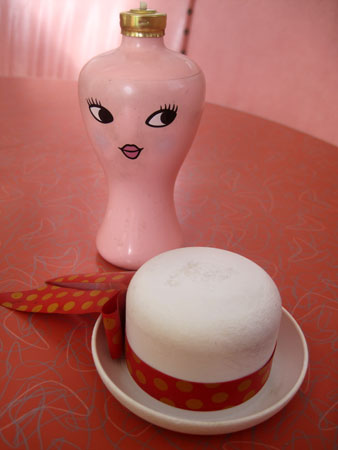 … and pert little expression.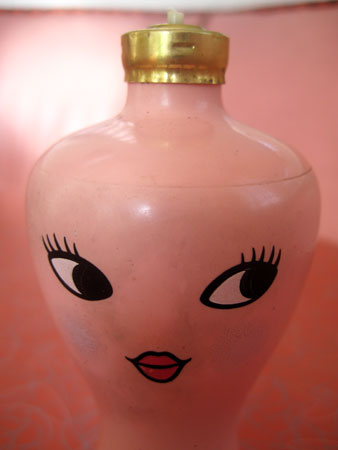 Avon used the same face for their Cherry Lip Pop.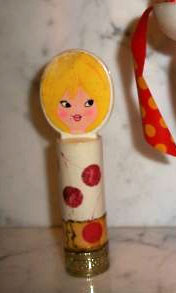 FYI, I grabbed that last photo off Ebay so I'm not responsible for the grunge-that-should-go-where-no-lip-has-gone around the bottom of the tube.
Miss Lollypop might have originally come with a little rick rack choker judging from another photo of her I found online. Then again, some Avon smelling person may have loved her so much that they just made some jewelry for her.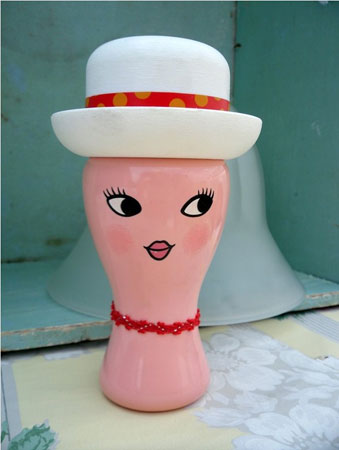 Miss Lollypop is loaded with 3 Fl.oz of pink, pretty fun. If I knew I would feel as happy and confidant as she looks I would spray some on right now.